Maui News
Maui Obituaries: Week Ending Mar. 07, 2023
Maui Obituaries for the week ending Mar. 7, 2023. May they rest in peace.
Oct. 8, 1954 – Jan. 12, 2023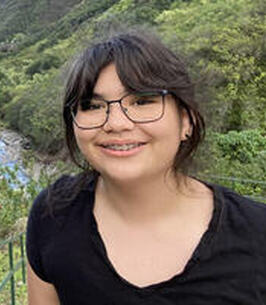 Oct. 26, 2007 – Jan. 14, 2023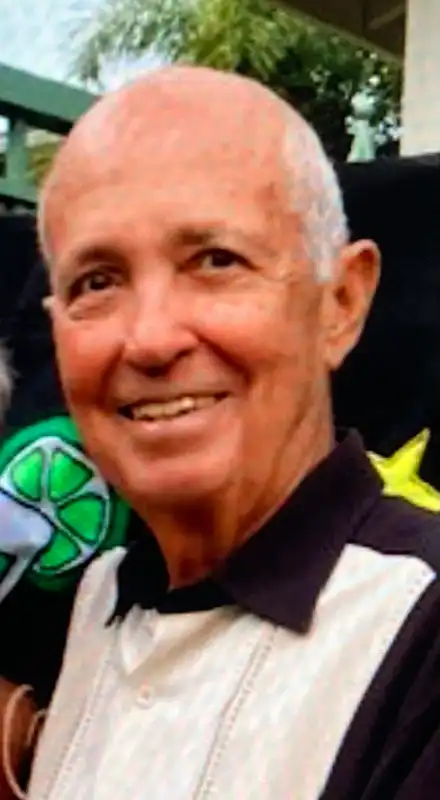 Wayne A. Smith
March 11, 1938 – Jan. 16, 2023
Wayne A. Smith, 84, of Kīhei, Hawaiʻi passed from this life Jan. 16, 2023. He fought a short battle with illness at Kaiser Moanalua Hospital on Oʻahu. He is originally from Somerset, Kentucky, born on March 11, 1938. He is survived by his cousins in Kentucky and pre-deceased by his parents, Elmer and Pearl. He will be missed by many with whom he shared his love of life, to include Caren Nelson, his longtime companion of 22+ years. Wayne was a wordsmith, writing commercially and freelance about the culture and history of Hawaiʻi. He served as a guide, showing and sharing with all he met. Known for his smile and his charm, he shared Aloha always.
\
Oct. 22, 1940 – Jan. 17, 2023
Aug. 12, 1950 – Jan. 31, 2023
Clare Keawelauiliokalani DeLeon, 72, of Lahaina, passed away on Jan. 31, 2023 at her home. She was born on Aug. 12, 1950 in Honolulu, Hawaiʻi.
Visitation will be held from 5 p.m. to 9 p.m. on Thursday, March 9, 2023, at Ballard Family Mortuary, service will begin at 7 p.m., cremation to follow.
Clare worked in the housekeeping department at the Aston Hotel until she retired.
She is survived by her children, Dennis R. DeLeon Jr. (Tweet), Robert M. DeLeon (Sierra), Denise N. Alavazo (Carmela), Justin K. DeLeon (Ray); siblings, Jerida Villaruel, Catherine K. King (Rudy), Hilary K. Kanuha Sr. (Lani), Robert M. Kanuha Jr. (Dynette), Roland P. Kanuha, Makalapua Kanuha Bancaco (Kamaka), Jeffery Hewett (Colleen) and Frank Hewett; hānai daughter, Keala Moreno; 20 grandchildren and 14 great-grandchildren.
Clare is predeceased by her parents, Robert and Doris Kanuha; husband, Dennis R. DeLeon Sr., and sister, Frances K. Torres.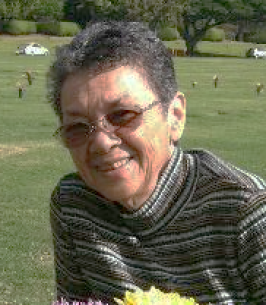 April 26, 1944 – Feb. 19, 2023
Geraldine "Gerri" Engano, age 78, of Maui, Hawaiʻi, passed away on Feb. 19, 2023. She was born on April 26, 1944, on Oʻahu.
She is survived by her (predeceased) husband: Ernest Engano; three sisters, Stephanie Patacsil (predeceased), Priscilla Kozlowski, Jacklynne Dombrigues; three brothers, Leo Kozlowski (predeceased), Nicholas (Antoinette) Kozlowski, Tommy Coleon (predeceased); son, Ernie Engano; daughters, Terri (ET) Taira, Lisa Engano, Dennise (James) Kahuhu; six grandchildren, Bronsen Gonda, Brandi (Bryce) Kim, Brittany (Ryan) Duran, Daisy (Matt) Meeker, Tahtyanna Woodard, Sequoia Woodard; 14 great grandchildren; and four great great-grandchildren.
TBA: Near future services on the island of Oʻahu.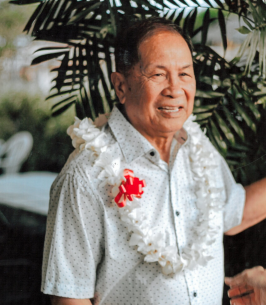 April 16, 1939 – Feb. 23, 2023
Domingo Bucaneg Serna of Lahaina transitioned to heaven on Feb. 23, 2023 in the comforts of his home. He was 83 years old.
He is survived by his wife, Socorro Coring Serna of 60 years; his children, Rudy (Gail) Serna, Robert Serna (deceased), Ronald (Angela) Serna, Rana (Jonathan) Chee; grandchildren, Kanoelani (Jacob-Ryan) Kenolio, Ryan Delatori, Hailey Serna, Avery Serna, Hokulani Delatori, Caitlin Serna, Trevor Serna, Courtney Serna; and great grandchildren, Stella Kenolio-Delatori, Taz Kenolio and Rory Leopoldino-Delatori.
He is survived by his sisters Priscilla Serna, Pacita Raquenio, Sucena Villon. He is predeceased by his brothers, Tante, Arce and Arthur Serna.
He was born in Cabugao, Ilocos Sur, Philippines. In 1967 he moved to Hawaiʻi. He worked at Pioneer Mill Plantation and Kāʻanapali Beach Hotel. He enjoyed gardening and driving around with his wife.
Services will be at Norman's Mortuary in Wailuku on Friday, March 10, 2023 from 5 p.m. to 9 p.m. and at Maria Lanakila Church in Lahaina on Saturday, March 11, 2023 from 8 a.m. to 11 a.m. Burial to follow at Maui Memorial Park Cemetery in Wailuku at 12:30 p.m. Please join us for dinner at our place of residence on Saturday evening to celebrate the life of our dad.
Our family would like to thank Maui Hospice staff for the love and care they gave our father during his last days with us.
Jan. 14, 1982 – Feb. 25, 2023
Joseph Michael Makarewicz Jr. passed away unexpectedly but peacefully in his sleep on Feb. 25, 2023 in Lahaina, Hawaiʻi.
Born Jan. 14, 1982, Joey was the first perfect child of Kelly Buchanan Grenell and Joe Sr. He was the first grandchild of Thomas Buchanan and Ted and Maureen Makarewicz.
He brought joy into the world that lit up the lives around him. He was a practical joker and always goofing around.
Joey was raised in West Michigan, growing up with loving and creative influences that opened up a life of exploring artistic genres. His love for the arts included areas in photography, mixed media, but mostly performance art which led him to Chicago in 2000. There he pioneered a pop-up style space for artists and musicians, known as the Transmission Gallery.
His talent went beyond the arts; he was an avid skateboarder throughout high school, which expanded into a love of surfing. In 2009, Joe moved to Lahaina on the island of Maui, Hawaiʻi, the place he would call his 'hale' (home). His dream was actualized. During his time in Lahaina, he was a member of the bands "Go Get Em" and "The Soot," among other bands throughout his life. He loved to make beautiful music and shared that love with many. Joe's bold and unique ideas led to a group acquisition of a recording studio in Lahaina named Hi-Grade. The studio is saturated with the presence of Joey as well as the other renowned musicians who played there before. He also partnered in the creation of the creative retail venture known as "Goin Left."
Being a bright, yet old soul, Joe attracted people who immediately felt a kinship with him. Sharing laughs and heartwarming hugs were just two of the qualities that sealed long lasting friendships, creating ʻohana, family.
Joe leaves behind a legacy of love, talent, and fun. Although he may no longer have an earthly presence, everyone that knew Joey will agree that he left a piece of himself within each of our hearts.
Aloha, Joey, we love you.
Joey is survived by his mother and grandparents; sisters, Rachael, Sarah and Lorretta (Benny Duimstra); brothers, Benjamin, Levi, Jacob and Timotheus; nieces, Lahaila and Estella; nephews, Julian, Grayson and Evander; step siblings, Shain, Sonya, Samantha, Heidi and Zachary; and many aunts, uncles, cousins and friends who adored him. He is preceded in death by his Grandma Mary Buchanan and Aunt Julie Buchanan.
A celebration of life ceremony will take place at Jodo Mission, Lahaina, Saturday March 4 at 3 p.m. At 4 p.m. friends will gather for a Paddle Out ceremony, a tradition honoring fellow surfers.
An intimate traditional Hawaiian blessing service will occur at noon prior to the celebration of life on Saturday.
For any who wish to contribute, a gofundme has been set up to help cover the funeral expenses and travel arrangements for his family. https://gofund.me/216cf43a
A memorial in Michigan for friends and family will be scheduled at a later date.
Sept. 24, 1935 – Feb. 27, 2023
Wilden V. Tavares of Kokomo, Maui passed away in her sleep at home on Feb. 27, 2023. She was 87 years old. She was born and raised in Hilo, Hawaiʻi. She is succeeded by her husband, John M.P. Tavares; children, Carleen Wong (Lester) of Huelo, Maui, Linus Tavares (Laura) of Kurtistown, Hawaiʻi, and Melvin Tavares (Casie) of Huelo, Maui. She had seven grandchildren, Maili Wong, Kehau Noa, Keoni Wong, Elizabeth Tavares, Jacob Tavares, Taylor Black, and Jodylynn Tavares. She also had seven great grandchildren, numerous nieces, nephews, cousins, and family friends.
In her younger years she was the office manager for the Kula Community Federal Credit Union where she retired from in 1976. Spent the remainder of her life as a devoted wife, mother, and grandmother. Services will be held at St. Joseph Church, Makawao, Maui on Thursday March 9, 2023. Viewing for family members at 8:30 a.m. Public Viewing at 9 a.m., and Mass at 10 a.m.