Maui Business
Hawaiʻi State FCU announces free financial education offerings from April to June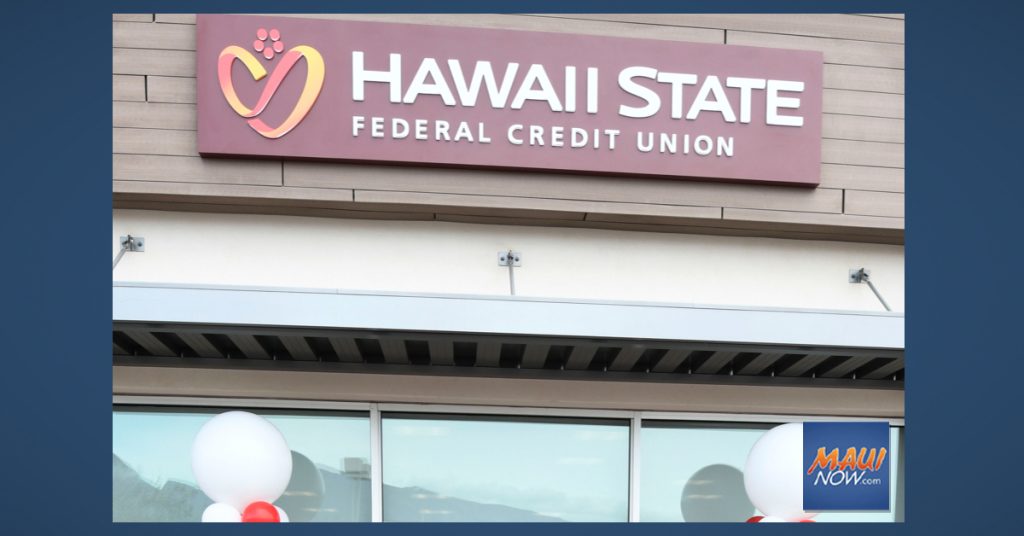 Hawaiʻi State Federal Credit Union (Hawaiʻi State FCU) has announced its schedule of free financial education offerings from April to June. The webinars are free and open to the public and range in topics from navigating auto buying in today's market to leveraging home equity.
The webinars are available now for registration at HawaiiStateFCU.com/events.
"Whether it's saving for college or planning for retirement, Hawaiʻi State FCU is here to offer the guidance and tools that are needed to achieve those short and long-term financial goals," said Andrew Rosen, president and CEO of Hawaiʻi State FCU. "We're proud to offer these helpful resources at no cost to not only our members, but non-members as well. We'll be featuring a wide range of topics throughout the year, and in light of recent financial news, financial education is even more important. We encourage anyone who is interested to register."
ARTICLE CONTINUES BELOW AD
ARTICLE CONTINUES BELOW AD
Financial educators and counselors from Hawaiʻi State FCU will lead attendees through interactive activities while sharing financial wellness tips. The following webinars are free and open to the public:
Navigating Auto Buying: April 5, 2023, 7-7:45 a.m. Learn tips to select the right vehicle, including leasing vs. buying, finance options, and the ongoing cost of auto ownership such as maintenance and insurance.
Money Management Through Transitions: April 20, 2023, 10-10:45 a.m. Learn how to assess the financial impact of a life transition, identify resources to help navigate through transitions, and how to get back on track.
Understanding Credit Reports & Scores: May 10, 2023, 9-9:45 a.m. Learn what impacts a credit report and credit score, why credit is important, and tips to improve a credit score.
Financial Decisions for Young Adults: May 18, 2023, 10-11 a.m. Learn things to consider when making big decisions about college, trade school or entering the workforce, options to pay for higher education, and managing money after graduation.
Hey, Homeowners! Discover Ways to Leverage Your Equity! May 18, 2023, 12-1 p.m. Learn how to budget, debt to income, mortgage Insurance, loan types, and the overall loan and pre-qualification process.
Identity Theft: June 22, 2023, 10-10:45 a.m. Learn how to avoid common traps that can compromise personal information online, how to guard personal information, and steps to take if fallen victim to identity theft.
To learn more or to register, please visit www.HawaiiStateFCU.com/events.