Maui News
Maui Waena Intermediate takes home 12 awards at national media contest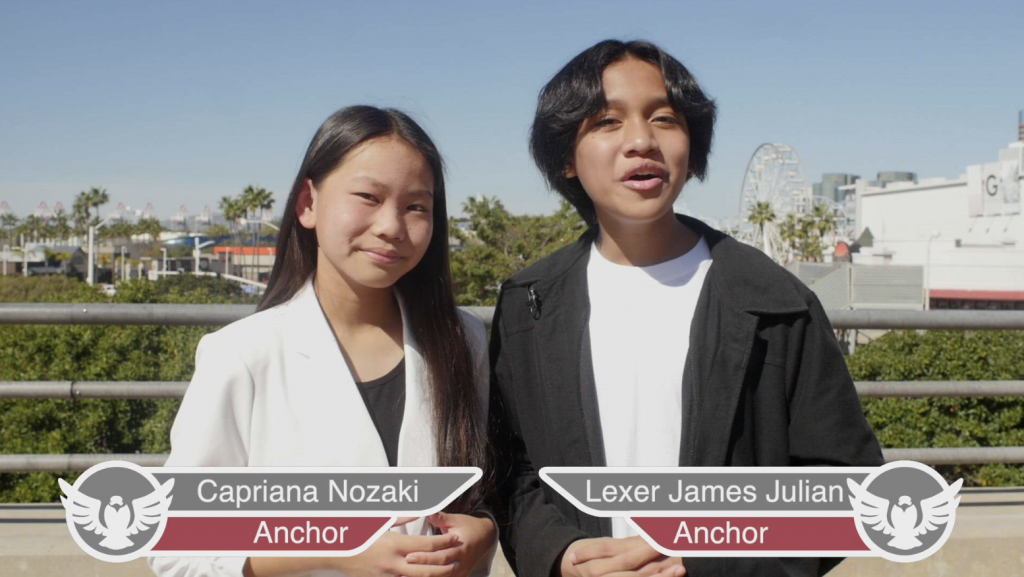 Maui Waena Intermediate students returned with a dozen awards from the Student Television Network's annual convention, held last week in Long Beach, Calif. Statewide, Hawaiʻi public schools brought home a total of 46 awards.
Maui Waena students competed in 11 onsite competitions and one pre-contest competition, and placed in all but one category. Their weekly show, Falcon Features, was awarded an outstanding rank, coming in second among all entries.
Other awards that Maui Waena students won included:
First place – Music Video
First place – Anchor Team
First place – Short Film
First place – Public Service Announcement (PSA)
First place – Movie Trailer
Second place – Crazy 8's Short Film
Second place – Crazy 8's Morning Show
Third place – Crazy 8's Vertical Short Film
Third place – NAT Package
Honorable Mention – Commercial
Honorable Mention – Feature Story
ARTICLE CONTINUES BELOW AD
ARTICLE CONTINUES BELOW AD
Thirty-two Maui Waena students were among 206 students from 15 Hawai'i public schools that participated. 
"It was a wonderful experience for the students as they were not only successful in the competition, but were able to visit Chapman University, attend a talk by Nobel Peace Prize winner, Nadia Murad, and network with over 2,500 students from all over the country," Maui Waena Intermediate STEMworks Advisor Jennifer Suzuki said.
"This is such an amazing opportunity and experience for our students and I'm so proud of how hard they work. These students work at industry standards and develop incredible skills that help them become self-directed, critical thinkers who display personal excellence and aloha," Maui Waena Intermediate School Principal Jacquelyn McCandless added.
ARTICLE CONTINUES BELOW AD
Pomaika'i Elementary students also participated in the competition and placed second in the commercial category, third place in the PSA category and received honorable mention in the Crazy 8's short film category.
"It's always exciting to see our students participating in this rigorous national competition," said Hawaii State Department of Education Superintendent Keith Hayashi in a department news release. "It's an authentic learning experience that allows them to explore their creative passions, hone in on their digital media skills, and compete with other students across the country. The record number of awards for Hawaiʻi public schools this year shows how our students and staff continue to excel even on a national stage. Congratulations to all of the Hawaiʻi participants — we are so proud of how each and every one of you represented your schools and our state."