Maui News
Hawaiʻi House adjourns, prioritizes financial relief and support of local families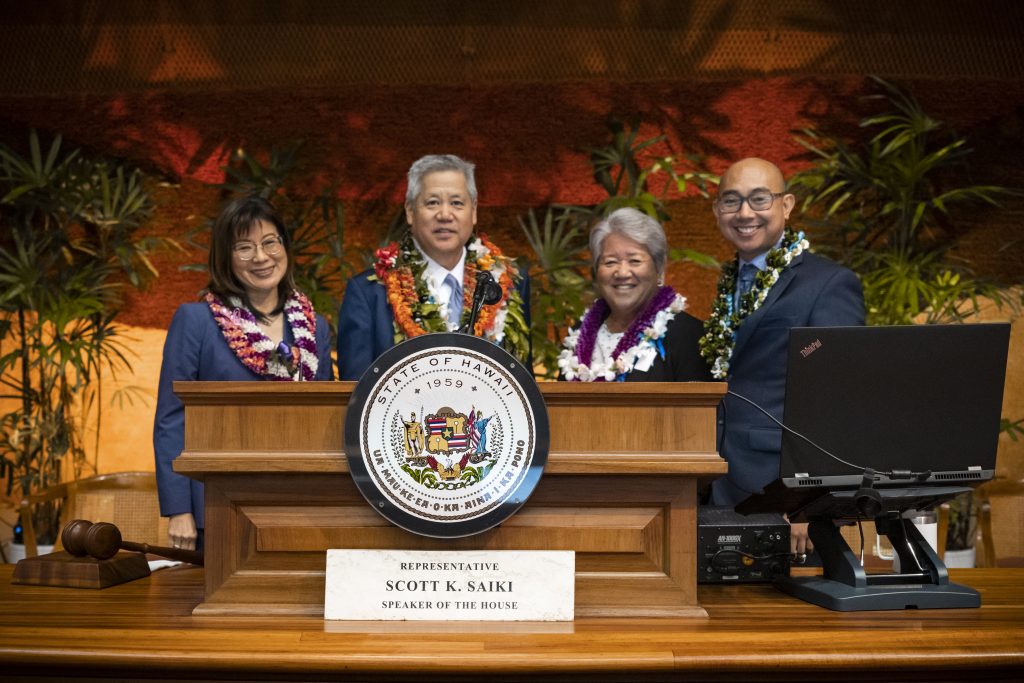 The Hawaiʻi House of Representatives officially adjourned sine die on Thursday, marking the end of the 32nd legislative session. Throughout the past four months, House leaders said the chamber made significant progress on the priority areas of affordable housing, financial relief for low-income families, mental health services, and protecting Hawaiʻi's natural resources.
"The Legislature delivered priority legislation that provides financial relief and support for local families," said Speaker Scott K. Saiki (D-25, Ala Moana, Kaka'ako, Downtown) in a news release.
"I would like to thank the hard work and collaboration of my colleagues to build more affordable housing, provide financial relief to working families, provide mental health resources, and protect our natural environment to mitigate and adapt to climate change," said House Majority Leader Nadine K. Nakamura (D-15, Hā'ena, Wainiha, Hanalei, Princeville, Kīlauea, Anahola, Keālia, Kāpa'a, portion of Wailuā, Kawaihau).
On closing day, the House passed the final version of the state budget and priority fiscal bills that include funding for the state's critical programs and infrastructure. The measures are now prepared to become law upon Governor Josh Green M.D.'s signature.
ARTICLE CONTINUES BELOW AD
ARTICLE CONTINUES BELOW AD
"This budget represents a responsible balance between the needs of today and building a strong foundation for tomorrow. We look forward to working through the interim to continue discussions with committee chairs, departments, and others involved to continue refining the budgets of all departments," said House Committee on Finance Chair Kyle T. Yamashita (D-12 Upcountry Maui).
In addition, the House prioritized ethics reform measures introduced on behalf of 33 recommendations made in the Commission to Improve Standards of Conduct (CISC) Final Report, convened last session as part of the House's ongoing commitment to transparency, accountability, and improving public trust. The legislature also passed good government bills proposed by the State Ethics Commission, Campaign Spending Commission, Office of Elections, the Office of the Attorney General, and Office of the Honolulu Prosecutor.
"The House reaffirms that ethics reform legislation sets the tone in ensuring the highest standards of integrity among our elected officials. It reinforces our commitment to transparency, accountability, and improving public trust," said House Committee on Judiciary Chair David A. Tarnas (D-8, North & South Kohala).
House leaders provided the following 2023 legislative highlights:
ARTICLE CONTINUES BELOW AD
Affordable Housing
Tax Relief for Local Familes
Energy Investments
Mental Health
ARTICLE CONTINUES BELOW AD
Natural Resources
Public Safety
Government Reform
CISC Proposals