Maui News
Maui Obituaries: Week Ending May. 7, 2023
Maui Obituaries for the week ending May. 7, 2023. May they rest in peace.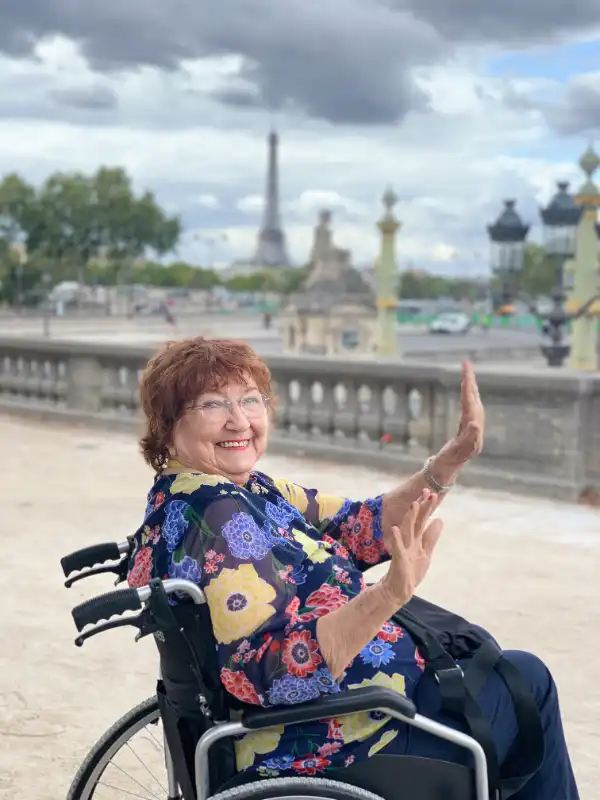 Maureen Vendrell
Sept. 11, 1929 – March 17, 2023
Maureen Patricia Vendrell (nee Blackwell) passed away peacefully at her home in Kīhei on March 17 2023, surrounded by loved ones until her very last breath. An Irish lass to the end, St. Patrick's Day seemed a fitting exit.
Known in her later years as "G," Maureen lived an extraordinary life filled with love, joy and laughter. She lit up every room she entered, had a special gift for making people smile and maintained a youthful sense of wonder that defied her old age. She loved to travel, had a prodigious memory, told incredible stories and was a wise matriarch to her family and beyond.
Maureen Vendrell was one of a kind.
Born in Brooklyn at the dawn of the Great Depression, Maureen did not have it easy. Her family moved to Los Angeles when she was twelve years old and a few months later, her mother, Teresa, died tragically of a heart attack. Her father, Bill, worked for the railroad and soon Maureen would be living with the family of her boyfriend, Maurice Vendrell, who she began dating at the age of 14, and with whom she would later marry in 1949.
Maureen and Maurice had three children, Susan, Michael and Nancy. Their home in Fullerton, California was the site of many neighborhood parties and home to a variety of colorful pets, providing Maureen with countless entertaining anecdotes. Maurice was a jazz saxophone player, Maureen managed a retirement home.
In 1978, Maureen and Maurice moved to Maui, living first in Kīhei and later in Kula, along with their daughter Nancy and grandchildren Jason and Riley. In 1996, at the age of 67, Maurice died of cancer. Understandably heartbroken by the loss of her lifelong partner, Maureen persevered, adopting a motto that was as direct and pragmatic as she was: Deal with It.
In her senior years, she found a love of travel. In 2000, she took all of her children and grandchildren to Ireland, most of whom had never been out of the country. From that point on, the Vendrell family traveled, particularly Maureen and Nancy, whose adventures abroad yielded an abundance of photographs and stories.
In 2015, at the age of 85, Maureen took one last trip to Italy, France and Ireland, meeting up with numerous family members along the way. In 2018, she took another 'last trip' to the Northern Spain and France. The following year, she took yet another 'last trip', celebrating her 90th birthday in Ireland, traveling with a party of eight people in a trip that included stops in Southern Spain, Paris, New York and Massachusetts. It was a great way to conclude a life of travel, until 2021, when she attended her grandson Justin's wedding in Puerto Vallarta.
While her willingness to travel in her late eighties and nineties was remarkable, it is her story-telling that will be her greatest legacy. Up until her very last days, time spent with Maureen was guaranteed to include hilarious old phrases, astounding recollections of old facts, pearls of wisdom and stories told with the most perfect detail, perfect timing, flawless delivery. She had, as she might say, "the gift of gab."
To hear Maureen tell a story, under the mango tree with a glass of wine, was an experience so joyful and serene that her family took every opportunity to savor it, and to share it. Dozens of friends and acquaintances were invited to spend time with her, and consequently, Maureen made a lot of new friends in her nineties. How many people get to do that!?
Three weeks before she passed, her health in rapid decline, she announced that she was dying. She received calls from across the country, people sent flowers, local friends stopped by and some family traveled to see her. She gave everyone an opportunity to express their love and gratitude, and for her to do the same. In the story of her life, she wanted to end it her way.
She was preceded in death by her parents, her husband, her brother, her son and nearly all of her friends. She is survived by her daughters, grandchildren, dozens of hānai mijitos and mijitas and friends of all ages.
Maureen was the sun in her families solar system and her loss is monumental, yet our grief is outweighed by our gratitude. She lived an extraordinary life and made a positive impact on a lot of people. She will live in our hearts and memories forever.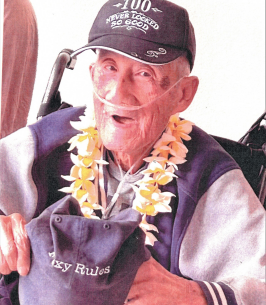 Nov. 11, 1922 – April 19, 2023
Florencio "Foxy" Ribucan, 100, passed away on April 19, 2023 at his home in Makawao. He immigrated to Hawaiʻi from the Philippines with his parents at 10 years old, grew up and worked in Hamakuapoko. He went on to serve in the Army during World War II and after the war, worked for HC&S as a cane truck driver for nearly 40 years. He was an avid fisherman, gardener and baseball/softball player.
Foxy is survived by his grand-daughter, Michelle Lindsay, and his great- grandson Jordan Moore. He is predeceased by his wife, Joyce Enriques Ribucan and his daughter Linda Lindsay Higgins.
A wake service will be held for him at Norman's Mortuary Wailuku on Thursday, May 18, 2023 from 5 p.m. to 9 p.m. and Funeral Services will be held on May 19, 2023 from 8 a.m. to 12 p.m. at Norman's Mortuary Wailuku with burial to follow at Maui Memorial Park Wailuku.
Sept. 26, 2008 – April 20, 2023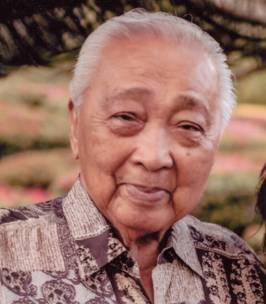 July 15, 1930 – April 23, 2023
Camilo "Peping" Doculan Nava, Sr., 92, of Wailuku, Maui, Hawaiʻi, passed away on Sunday, April 23, 2023, at his home surrounded by his family and loved ones. He was born on July 15, 1930, in Balungao, Pangasinan, Philippines.
Peping was survived by his 2nd wife; Susan Alejo Nava, His children; Liza (Romulo-deceased) Casino, Jaine (Jesse) Varelas, Rick (Rina) Nava, Gresilda Harrison, Cathy (Mike) Burke, Aleli (Rob) Opiteck, Eunice (Raymond) Fernandez and Aspen Gonatice, nine grandchildren, several great-grandchildren, predeceased by father, Patricio Estrada Nava, mother, Eugenia Doculan Nava, his first wife, Leticia Obedoza Mejia Nava, and his sister Enriqueta Nava Santiago.
Wake service will be on Monday, May 8, at Norman's Mortuary at 6 p.m. Viewing and Funeral Mass will be Tuesday, May 9, at Christ The King Church at 9 a.m. Burial will at 12:30 p.m. at Maui Memorial Park.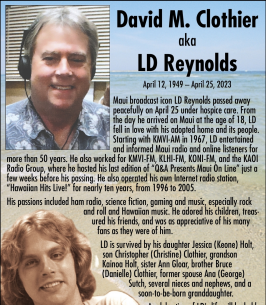 April 12, 1949 – April 25, 2023