Maui News
Kīhei Charter School nearly doubles graduating class numbers
Kīhei Charter School will nearly double its number of graduates this year, with 64 seniors graduating, up from 34 students in 2022.
Michael Stubbs, Kīhei Charter School Head of School made the announcement saying the class of 2023 includes over two-thirds (70%) who will be going on to college after their high school careers.
This exceeds the national percentage of graduating seniors going on to post-secondary education which is at 61.8%, according to the US Bureau of Labor Statistics, US Department of Labor.
ARTICLE CONTINUES BELOW AD
ARTICLE CONTINUES BELOW AD
A significant number of graduating senior students will have already completed a portion of their college careers by attending classes simultaneously at the Charter school and at the University of Hawaiʻi Maui College.
The Kīhei Charter School is a "project-based experiential hands-on education model" where teachers enable students to learn independently, and then take what they have learned into their school and into the broader community.
Each student is required to complete a Senior Project that pulls together their interest in a way that takes new knowledge learned and interests pursued into a meaningful school and/or community contribution.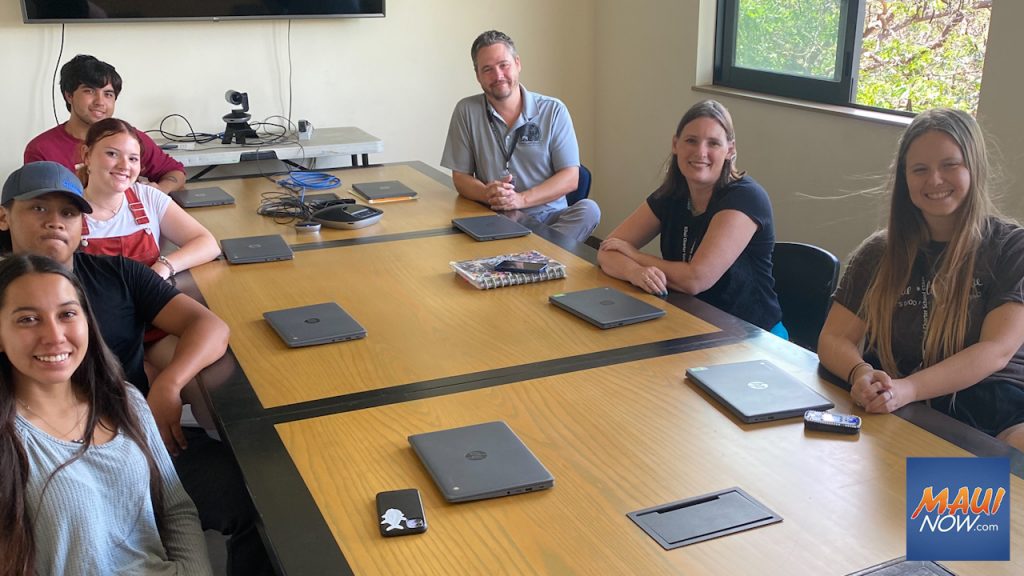 ARTICLE CONTINUES BELOW AD
Student, Shiloh Delos Reyes organized a weeklong football camp for middle school students with the goal of educating students on the benefits of a healthy lifestyle and the dangers of drug use. He will continue to coach football with the friends he has made and serve as a mentor.
Cheyenne Kamakana developed a project to educate students and the community about the dangers of drinking and driving. The project included a community sign-waving on Piʻilani Highway, in coordination with the Maui Police Department. Fifty students participated in the project which included a technical simulation of impaired driving.
Kayleigh Bass took up a journalistic challenge and created a school newsletter called the "Tiger Shark," distributed online to keep the school community informed about news items and upcoming events. At first, she started working alone, but she now has six other students helping on the project. Her goal is to become a working journalist.
ARTICLE CONTINUES BELOW AD
Shea Pruett took up the challenge of looking to see if music could be beneficial to those suffering from Alzheimer's or Dementia. He was taught music by his grandfather who suffered from dementia in his later years. Shea took his ideas to a music performance at the Nisei Veteran's Center at Christmas time. "The response to his music experiment was joy, applause, and even a few tears," according to school administrators.
"I want our graduating seniors to take charge of their lives, to continue to learn and grow, to follow their passions, and to always be mindful of their impact on their community," said Stubbs.