Maui News
Maui Obituaries: Week Ending May 22, 2023
Maui Obituaries for the week ending May 22, 2023. May they rest in peace.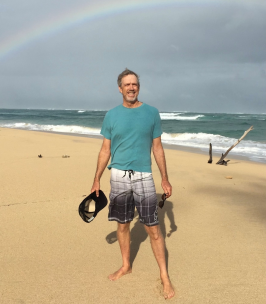 Dec. 11, 1952 – May 6, 2023
Mark Lee White, a loving father and friend who dedicated his life to conservation efforts spanning the Hawaiian islands and beyond, died on May 6 of lung cancer. He was 70.
Formerly director of The Nature Conservancy on Maui, White was a passionate steward of the land and an avid outdoorsman. He spent most days outside, whether kitesurfing, hiking in the rainforest, or biking the winding roads of Upcountry Maui.
He shared his love of music, long hikes, and sense of adventure with his family and daughter, Adia. Together they took many backpacking trips, including in California's Point Reyes National Seashore and Washington's Olympic National Forest.
White was born Dec. 11, 1952 in Manila to parents Anna Grace White and Wiley Wilson White II. Growing up in Satellite Beach and Edgewater, Florida, he spent his childhood combing the shore, surfing, playing music and sharing laughs with his four siblings, and later his step- and foster siblings.
Always, the natural world held him in thrall. As a teen, he moved his bedroom to the dock house where he could watch manatees swim in the intercoastal waterway. He deeply loved his family and friends and was known for his nail-biting tales of past adventures. The mischievous twinkle in his eye helped solidify his nickname "King of Secrets," after his favorite surf spot.
After earning a Bachelor of Arts in Education at the University of Florida, White's love of the ocean eventually led him to Maui in the late 1970s. There he fell in love with windsurfing and worked at the University of Hawaiʻi LURE Observatory.
He married his childhood crush Linda Sparks in 1985 and in 1990 the couple welcomed daughter Adia. Family life in Kula was filled with the melodies of bossanova and folk songs that White played on guitar. Linda remained one of his closest friends even after their divorce in 2009.
When White started working for The Nature Conservancy (TNC) of Hawaiʻi in 1989, he could not have imagined his lasting impact on conservation. As TNC's Maui director, White was responsible for protecting the 5,000-acre Waikamoi Preserve near Haleakalā National Park. He had a deep love for the native Hawaiian rainforest and the thousands of species found nowhere else in the world.
To preserve more of the island, he helped form a network of landowners dedicated to conservation. From its start in 1991, The East Maui Watershed Partnership drastically expanded protected acreage on the island. Under his guidance, the partnership model was successfully replicated across the Hawaiian islands. He also consulted on similar projects in Ecuador and Indonesia.
White also recognized the growing problem of newly introduced invasive species to Hawaiʻi's fragile ecosystems. He helped start The Maui Invasive Species Committee to take on the unique challenge of eradicating plant and animal pests. The organizational model was also replicated across Hawaiʻi.
His sincerity, passion, and lifelong love for nature made him a successful and respected advocate, his daughter said.
"He used to talk a lot about how hard it was to watch the natural landscape of Florida disappear to development," Adia White recalled. "Coming to Hawaiʻi, he fell in love with the natural habitat and saw the opportunity to help save it."
"He communicated what was at stake if we didn't take action, and helped people understand that if we didn't preserve the land, we would lose something really special for future generations."
White spent the last year of his life with Adia and their cat Midnight at his home in Pāʻia, Maui. Even while undergoing chemotherapy, he could be spotted walking along Baldwin Beach in the mornings and eating breakfast with friends every Saturday in Makawao. Up until his final hours, he showered visitors to his room at Hospice Maui with affection and had everyone in hysterics with his dry wit. He will be sorely missed by all who knew him.
White is survived by his daughter, Adia White; his former wife, Linda Sparks; sister, Kelen White; brother, Dean White; stepsister, Lejuana Norman; stepbrothers Lonny and Timothy Clemons; and nieces and nephews.
He was preceded in death by his parents, Anna Grace White and Wiley Wilson White II; stepmother, Janice White; brother, Wiley Wilson White III, and sister, Melissa Krecek.
A celebration of life will be held at 10 a.m. Sat., May 27 at St. John's Episcopal Church in Keokea, Maui. All are welcome. Donations in his name can be made to Mauna Kahālāwai Watershed Partnership, The East Maui Watershed Partnership or Hospice Maui.
Arrangements made at Norman's Mortuary with Online condolences at www.normansmortuary.com.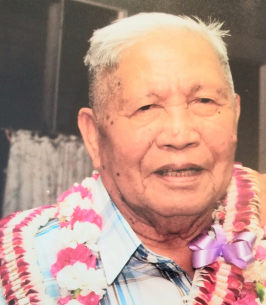 Nov. 10, 1923 – May 7, 2023
Serapio Macadangdang Yanos, 99, of Kahului, passed away peacefully on May 7, 2023 at his home with his loving family by his side.
Serapio was born on Nov. 11, 1923 to the late Mr. Bernabe and Mrs. Petra Yanos. Serapio leaves behind a legacy as a wonderful husband, father, grandfather, great grandfather, uncle, and friend. In his earlier days, he was a successful businessman in the Philippines. He then decided to move to Hawaiʻi to join his siblings in 1965. In hopes of providing his family with new opportunities, he moved to Maui and dedicated many years of service at HC&S.
When he wasn't working, he enjoyed spending time with his children, and grand/great grandchildren, teaching them the value of hard work, trusting God, prioritizing family, and maintaining one's peace. Serapio loved gardening, cooking, reading the Bible, dancing with his beautiful wife of 74 years, and having gatherings with his big family where he listened to his grandchildren play music while talking stories for hours. He set a great example of what a long and happy life looked like as a result of living harmoniously with others. His smile, easy-going personality, generosity, and kindness he expressed to everyone around him will truly be missed.
Serapio leaves to cherish his memory, his loving wife, Priscilla Maria; children Nestor (Emily) Yanos, Annie (Roger) Madariaga, Sally (Jerry) Macapulay, Leonie (Milan) Aguiran, Maggie (Silver) Bonilla, Jimmy (Sally) Yanos, and Nena (Willie) Acoba; 13 grandchildren, and eight great grandchildren.
Services honoring Mr. Yanos will be held on Thursday, May 25 at 6 p.m. at King's Cathedral, 777 Maui Veterans Hwy, Kahului. Mr. Yanos will be laid to eternal rest the following morning on Friday, May 26 at 10:30 a.m. at Maui Memorial Park, 450 Waiʻale Road, Wailuku.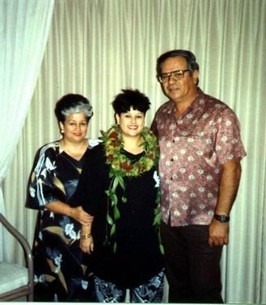 Aug. 31, 1937 – May 10, 2023
Henry Edgar Rosa Jr., 85, of Kahului, Maui, passed away peacefully on Thursday, May 11, 2023. Born on Aug. 31, 1937 in Wailuku, Maui to Henry K. Rosa and Wilhelmina Souza. Henry, Jr. was one of seven children.
On September 25, 1965, Henry, Jr. married the love of his life, Lou Ann S. Rosa, at St. Anthony Church. They later welcomed their lovely daughter, their only child, Rhonda Aquino. He started his work career at Maui Palms. He also worked at Aloha Airlines as well as the Police department. Henry, Jr., retired as a Manager of the Maui County Department of Motor Vehicles.
Henry, Jr., is survived by his loving wife, Lou Ann Rosa and his lovely daughter, Rhonda Aquino. He is also survived by his siblings; Ethel Yamashita, Carol Yamamoto, Francis Rosa, and Jeanette Correa. He is predeceased by his parents, Henry & Wilhelmina Rosa, and his two brothers, Vernon & George Rosa.
Arrangements by Norman's Mortuary Norman's Mortuary Online Condolences: www.normansmortuary.com