Maui Business
Maui United Way receives $2,000 donation from Koholā Brewery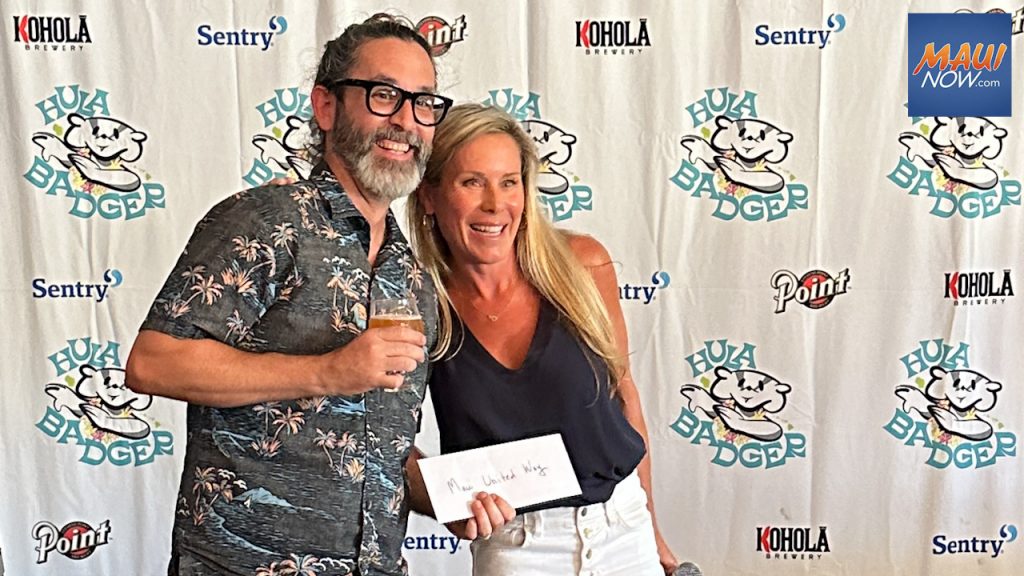 Maui United Way, a nonprofit organization dedicated to improving lives and strengthening communities in Maui County, announced the receipt of a donation of over $2,000 from Koholā Brewery.
The donation was made possible through the sales of the popular Hula Badger beer, a collaborative effort between Koholā Brewery and Stevens Point Brewery, in partnership with Sentry's Connected Communities.
Koholā Brewery, a craft brewery based in Lahaina, partnered with Point Brewery and Sentry's Connected Communities to create Hula Badger, a limited-edition beer that showcased the spirit of collaboration and community support.
ARTICLE CONTINUES BELOW AD
ARTICLE CONTINUES BELOW AD
A portion of the proceeds from the sale of each Hula Badger beer was designated to benefit Maui United Way's initiatives, which strive to address critical needs and promote the well-being of individuals and families across Maui County.
"We are thrilled to have exceeded our fundraising goal and contributed over $2,000 to Maui United Way," said Mary Anderson, Owner and President of Koholā Brewery. "Through the partnership with Sentry's Connected Communities, we were able to amplify our impact and reach a wider audience of individuals who share our passion for supporting our local community."
Nicholas Winfrey, President of Maui United Way, expressed his gratitude for the generous donation. "We are incredibly grateful to Koholā Brewery, Stevens Point Brewery, and Sentry's Connected Communities for their partnership and support. This donation will have a significant impact on our ability to provide vital services and support to those in need in Maui County," he said.
ARTICLE CONTINUES BELOW AD
This donation will enable Maui United Way to continue its mission of strengthening the community, supporting education, health, and financial stability initiatives, and providing assistance to individuals and families in need.
For more information about Maui United Way and their ongoing initiatives, visit mauiunitedway.org.