Maui News
Newly Selected Maui Police Chief Asks for Dedicated Recruiter, Cold Case Team, and K-9 Program
By Wendy Osher

November 3, 2021, 2:23 PM HST
* Updated
November 5, 8:20 AM
Newly selected Maui Police Chief, John Pelletier is scheduled to be sworn in on Dec. 15, 2021, and is expected to begin his new job as head of the department on the same day, according to information shared at a special meeting today of the Maui Police Commission.
The commission finalized his selection after Pelletier fulfilled extensive pre-employment requirements, including a background check and a psychological evaluation.
In addressing members of the Maui Police Department, Pelletier said, "There will be no bigger cheerleader, no bigger proponent for the work that they do than me. I have men and women, every day that go put their life on the line, that they're going to go risk something that is sacred to them–it's all that they have–and they're going to do that for people that maybe never have ever met… That's incredible and I recognize the work that they're going to do."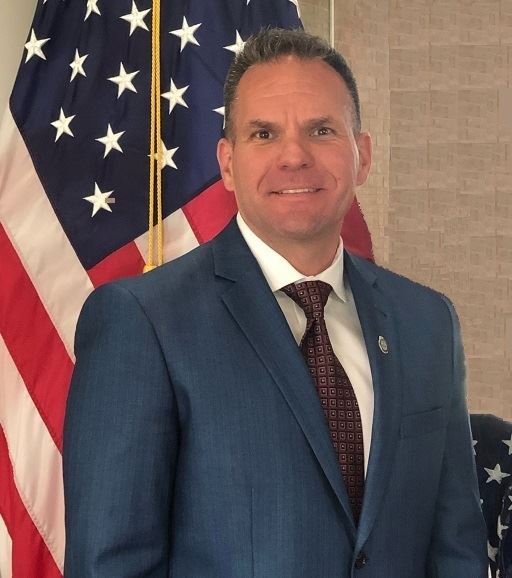 Pelletier said he's already asked for some things to try to help officers with their jobs. "I'm asking for gear to be approved for them to wear. It's an officer safety issue. You can't wear 30 pounds on your belt for 30 years and not have to pay the price at the end of that… I want to get them the ability to do that right away," he said.
ARTICLE CONTINUES BELOW AD
ARTICLE CONTINUES BELOW AD
"I also want to streamline any redundancy or duplication of efforts… because being down 20-plus percent, I don't have time as the Chief of Police to have officers wasting 45 minutes doing an extra report… We'll look to be as efficient as possible to make sure they're as successful as they can be," said Pelletier.
"My goal in moving forward… lōkahi (unity) between the department and the community is where we are going to go. We are in this together. We are in this as one," he said as he addressed members of the commission.
John Pelletier was the only finalist from outside the Maui Police Department. Pelletier has served the Las Vegas Metropolitan Police Department for the past 22 years in numerous capacities. He oversaw the K-9 and SWAT units and served as commander of the Convention Center Area Command, which is responsible for the Las Vegas "strip" area. In 2017, he notably served as the incident commander for the One October mass casualty event.
The Maui Police Department reports that Pelletier received the Las Vegas Metropolitan Police Departments' Medal of Honor, their James D. Hoff award for service above the call of duty, and is a five-time recipient of the Unit Exemplary Service award.
ARTICLE CONTINUES BELOW AD
His most recent assignment has been serving as Captain for the Major Violator/Narcotics Bureau.
According to Commission Chair Frank De Rego, Pelletier has identified three budget priority requests which include:
Full time civilian recruiting director and an assistant recruiting director. "This is due to the fact that he believes recruiting needs a full time dedicated position, and not to take a police officer off [of] the street, whose career is public safety," said De Rego.
Creation of a part time cold case team comprised of three part-time employees who would look at cold cases–specifically missing persons, unsolved violent crimes, and other cold investigations. In addition to these positions, a modicum of money would be added for training. "This is because MPD doesn't have the sworn staff to staff such a squad and would give the department the ability to hire former law enforcement or similarly skilled individuals to make sure this work is not missed and given priority," according to De Rego.
Creation of a patrol K-9 program, with this program starting with six patrol dogs–one each for Molokaʻi and Lānaʻi, and four for Maui. "This program would be a force multiplier, as well as a recruiting, rebranding, and public engagement vehicle. He emphasized that the data supports the contention that there's a reduction in the amount of officer involved shootings where K-9s are accessible," said Commission Chair Frank De Rego in explaining the reasoning behind Pelletier's request.
De Rego said theses items are aimed in whole and in part on the mitigation of the 21% shortfall in staffing.
The commission will be drafting a letter to the Mayor to recommend that the Department's operational budget be revised to include these three priorities. This would be included in the request when the commission submits the FY2023 appropriation for the operation of the Maui Police Department.
ARTICLE CONTINUES BELOW AD
The commission also discussed moving expenses for Pelletier and proposals for charter amendments related to the Maui Police Commission.
The Maui Police Commission is set to meet again on Nov. 17 at 1 p.m.
Pelletier earned his bachelor's degree in Political Science from the University of Nevada, Las Vegas in 1994 and is a 2019 FBI National Academy graduate. He and his wife Cristy are the parents of 13-year-old twins.