Maui News
Maui Obituaries: Week Ending Feb. 6, 2023
Maui Obituaries for the week ending Feb. 6, 2023. May they rest in peace.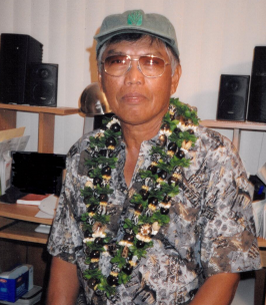 April 26, 1943 – Dec. 8, 2022
Jan. 19, 1944 – Dec. 27, 2022
Harriet "Jigs" Aziza Armstrong Buen, 78, of Hāliʻimaile, Maui, passed away on Dec. 27, 2022, at her home. She was born on Jan. 19, 1944 in Honolulu and later relocated to Maui to raise her children with her loving husband of 60 years.
She led a full and active life from volunteering for the Maui High Athletic Booster club and being a Maui Interscholastic League track official for many years. She has always played an active role in her children's extra-curricular activities. She was a longtime vendor and employee of the Maui Swap Meet and met many wonderful people along the way.
Harriet loved to travel with her grandkids to many historical places like, presidential museums, Grand Canyon, national parks. Harriet loved playing slot machines in the many states she travelled through, she loved going to Disneyland where her favorite ride was "It's a small world," she also loved going to Knott's Berry Farm, and California Adventure. She had many hobbies such as sewing, crocheting, crafting, thrifting, cooking, watching NFL football games on tv, watching old television shows like MASH, Gomer Pyle, and Family Matters. Harriet was a great wife, mom, sister and grandmother.
Harriet is survived by: her husband, Ernest J. Buen; children, Ernest J. Buen, Jr., (Lisa), Wendy Buen (Keith), Kellie Saavedra (Josue), and Heather Buen (Steve); siblings, Charles Armstrong (Connie), Earl Armstrong (Lorraine), Lydia Kaeka (Dennis), Lovena Hanada (Ronnie), Concetta Fialkowski, Kavin Denning (Keko), Deemer Denning (Atsuko), Yale Alama (Barbara); and 14 grandchildren: Peyton, Skylar, Anakin, Jameson, Courtney Nagamine, Sean, Dylan, Cameron, Baylee, Cody James, Ethan, Evan, Eva, and Courtney Casebeer.
Visitation will be held at 9:30 a.m. on Monday, Feb. 6, 2023, at Ballard Family Mortuary, Kahului; memorial service will begin at 11 a.m.
Family request no flowers.
Dec. 17, 1930 – Dec. 31, 2022
Annie was born in Laupāhoehoe, graduating from Laupāhoehoe High School in 1949. She married David Meers in 1960 and had two children, Michael Meers and Beverly Meers Martinez. Annie has five grandchildren and ten great grandchildren with one more on the way.
Annie lived most of her life in Laupāhoehoe, living in her parent's home with her faithful companion Gizmo the cat. She stayed briefly with caregiver, Carlina Fernandez, in Hilo. Annie passed peacefully in her sleep shortly after her 92nd birthday on New Year's Eve morning.
Celebration of Life Mass 10 a.m. on Saturday, Feb. 18, 2023 at St. Anthony's Catholic Church in Pāpaʻaloa. Burial at 12 p.m. at Homelani Memorial Park.
June 4, 1928 – Jan. 6, 2023
A loving wife, mother, grandmother and great grandmother, Irene passed peacefully from this life to be with our Lord and Savior Christ Jesus while under hospice care.
Born in Pāʻia Maui, Irene was the oldest of six siblings.
In her formative years, Irene attended Pāʻia Elementary School and graduated from Maui High School.
After completing her schooling, she worked in the canning department at Maui Pineapple and was often used by them as a model and as a spokesperson, due to her natural beauty and pleasant personality.
In 1955, she was married to Francis A.Abreu and she relocated residence to Kūʻau, Maui.
After the birth of their first child, Irene left Maui Pine and became a homemaker, so as to devote all of her time and energy to her family.
After the family had relocated to Kauaʻi for a number of years, Irene gave birth to her second child and after having returned to Maui in 1970, the family once again relocated and took up residence in Kahului Maui, where Irene remained until the time of her passing.
She is survived by her sister, Mildred (Richard) Tavares of Pukalani Maui, sons Michael Abreu of Pukalani and Mark Abreu of Kahului.
She also leaves behind a legacy of four grandchildren and five great grandchildren, all of whom she loved so much.
Our family would like to thank all of the other family members and friends who brought comfort and condolences at the time of her passing, as well as to Dr. Kato of MMMH and to the workers of Hospice Maui, who gave comfort and care to her and to the family during her short time there.
Irene will be interred along with her husband Francis at the Maui Veterans cemetery and a private service will be held over ashes in accordance with her wishes.
Nov. 29, 1942 – Jan. 14, 2023
Pearl M. Punahele, 80, of Mountain View, passed away on Jan. 14, 2023. Born Nov. 29, 1942 in Hawaiʻi, she retired from Child Protective Services, State of Hawaiʻi (Maui County) and was a member of Our Lord Jesus Christ Resurrection.
She is survived by sons, Beaudyboy Kawehionamokumanu Kaleookaiwa Punahele Jr. (Kamai), Joseph Nahalauwowoalii Punahele (Kim), Godwyn Kealoha Pauole Punahele; daughters, Gil Punahele Goodhue (Gordon), Maggie Kealaiki (Wayne); sister, Mariya Marcellino; 11 grandchildren; and eight great-grandchildren, in addition to numerous cousins.
June 15, 1953 – Jan. 21, 2023
Agnes Theresa Cravalho, 69, of Pukalani, Maui, passed away on Jan. 21, 2023 at Kula Hospital. She was born on June 15, 1953 in Haʻikū, Maui to John & Christina (Santos) Paneto.
Agnes is survived by; her Husband, Louis Cravalho; her children, Annette Cravalho, Lana (Joseph) Abihai Louis Cravalho, and Joseph Kahana; her grandchildren, Joey Kahana Cravalho, Alena Kahana Cravalho, Ali'ikoa Shinyama Cravalho, Stetsen Cravalho, Josen Abihai, Pebbles Abihai, Javis Abihai, Jade Abihai, Jay-den Abihai and Josiah Abihai; her great grandchildren, Naveah Battel and Chasten Cravalho; and her sisters, Elizabeth Lopes and Lucy Rafanan.
Along with her parents, Agnes is also predeceased by: her sisters, Margaret Madrid and Violet Javier; and her brothers, Johnny Paneto and Manuel Paneto.
A special thank you to Flora Morillo and Linda Cravalho for your support with mom and our family.
Arrangements by Norman's Mortuary Online Condolences: www.normansmortuary.com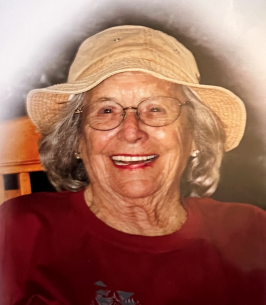 Dec. 12, 1923 – Jan. 22, 2023
Emily Rosemond Ka-wehi-o-ka-lani Cobb-Adams Brandl passed away Sunday morning, Jan. 22, 2023, in Kīhei, surrounded by loving family. She was born in Honolulu on Dec. 10, 1923 and raised on Molokaʻi and O'ahu.
Emi graduated from the Kamehameha School for Girls in 1942, from whose Kapālama Heights campus she witnessed the bombing of Pearl Harbor. Her remarkable memory enabled her to recount in colorful detail many stories of World War II events in Hawai'i, including how she met her late husband, Melvin Brandl. They were married in 1945, lived on most of the islands, and returned to live on Maui when Mel retired from the IRS.
Emi lived her 99 years with passion, daring, adventure, caring, laughter, and so much love for others. While raising her own and several hānai children, she found time and energy to organize community associations, establish a club for teen-agers, write copy for radio stations, and be the first woman to run for the Honolulu City Council. Cooking was one of her passions, with family knowing there was always food on the stove. Her other gift was her love for plants and, like her grandmother, she was a lei-maker. Peʻahi Flowers was the family business on Maui with lei of puakenikeni, 'ilima, lantern 'ilima, and gardenia her specialties.
Emily is predeceased by her sisters Mary Louise Dunn and Dorothea (Tiny) Nary and by her brothers Henry Cobb-Adams III, John Cobb-Adams, and (hānai) Arthur McNicoll. She is survived by her daughters Linda Lanihuli Freidenburg and Donna Dean Sterling, her son James Jeffery Brandl, and 12 grandchildren, 28 great grandchildren, and three great-great grandchildren.
Along with Emi's expressions of gratitude for all the support and care she received, the family would like to thank the Maui County Office on Aging, Maui Memorial Hospital, her doctors, Hale Makua, Hoʻokele Caregivers and Hospice Maui.
Services will be held on Saturday, Feb. 11, 2023, at Trinity-by-the-Sea Episcopal Church in Kīhei at 9 a.m., with a reception to follow at the church. Burial of her ashes will be at 1 p.m. on Monday, Feb. 13, 2023, at Makawao Veterans Cemetery.
Arrangements by Norman's Mortuary with Online Condolences: www.normansmortuary.com
June 5, 1952 – Jan. 24, 2023
Any legal next of kin please step forward and call Norman's Mortuary at 808-244-4065.
Sept. 10, 1943 – Jan. 24, 2023
Rachelle Elizabeth Pualani Enos, of Wailuku, Maui, passed away peacefully, surrounded by her family on Jan. 24, 2023. She was born Sept. 10, 1943 in Oahu. Dedicated wife and mother as well as second mother to many. She is predeceased by her husband of 58 years, Roland Hewahewa Enos.
She is survived by her son Ke Alii (Dawn), daughter Haulani, daughter Julie, son Matthew (Misty); seven grandchildren, Anale'a (Gavin), Nani, Jacob, Landon, Ella, Liam and Leiana. She is also survived by siblings Leslie, Buddy, Kehau and Tommy.
Services will be held on Saturday, Feb. 11, 2023, at Ballard Family Mortuary in Kahului. Visitation will start at 4:30 p.m. with services at 5:30 p.m.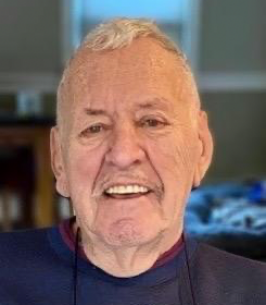 July 22, 1934 – January 27, 2023
Rudy Schuster, DVM, 88, of Oneonta, passed away on Friday Jan. 27, 2023, in Maui Memorial Medical Center with his loving wife, Gwen, and loving son, Chris, by his side.
A full obituary will follow in the spring and a celebration of life will be held in the summer.
Arrangements by: Norman's Mortuary – Wailuku, Maui, Hawaiʻi.
Online Condolences: www.NormansMortuary.com
May 14, 1967 – January 28, 2023
Charles "Chucky" "Suki" Curtis Lee, 55, of Pāhala, peacefully passed away surrounded by his family on Jan. 28, 2023 at Hilo Medical Center. Born and raised in Pāhala, he was a granite fabricator for various construction companies.
Memorial service to be held at Ballard Family Mortuary Hilo: 570 Kinoʻole St. Hilo, HI 96720 on Saturday Feb. 25, 2023 at 10 a.m.
Church memorial service at Pāhala Holy Rosary Church on Saturday March 4, 2023 at 9 a.m. Scattering of ashes at Punaluʻu Black Sand Beach to follow.
He is survived by his mother, Frieda Mae Gravela Lee of Hilo; companion, Patricia Lei Pai of Pahala; brothers, Jeremy "Jerry" L. Lee of Hilo, Joey M. (Nazareth) Lee of Hilo, Bruce J. R. (Nancy) Lee of Hilo, Jamie C. (Raylynn) Lee of Hilo, and Jason C. F. Lee of Honolulu; God-son, Masen M. K. Lee of Hilo; numerous aunts, uncles, cousins, nieces and nephews.
Chucky adored his nieces and nephews, and loved all the children in his family as his own. He also loved all of his pet dogs very much. Chucky enjoyed the ocean.. fishing, camping, breakdancing and being with family and friends. He was always there for anyone in need. His humble smile, and infectious laugh will be missed. His heart will always be in Kaʻū.
Arrangements by Ballard Family Mortuary Hilo