Navigating FEMA: Critical Needs Assistance vs Individual Assistance Grants
FEMA is providing information to make it easier for the public seeking assistance to differentiate between Critical Needs Assistance and Individual Assistance Grants.
CRITICAL NEEDS ASSISTANCE
Critical Needs Assistance or CNA is a form of Other Needs Assistance that is not available in all disasters. If CNA is requested and authorized and you meet the eligibility requirements, you may receive a one-time payment of $700 to help with costs incurred for immediate and critical needs because you were temporarily displaced from your primary residence or needed to shelter somewhere other than your home due to the disaster.
Critical Needs Assistance may include:
Food and water
First aid and prescriptions
Personal hygiene items
Infant formula, diapers and breastfeeding support and equipment
Fuel for transportation
ARTICLE CONTINUES BELOW AD
ARTICLE CONTINUES BELOW AD
INDIVIDUAL ASSISTANCE
Provides FEMA assistance directly to eligible individuals and families affected by a disaster, who have uninsured or underinsured necessary expenses and serious needs. It is not a substitute for insurance and cannot compensate for all losses caused by a disaster. The assistance is intended to meet your basic needs and supplement disaster recovery efforts.
Individual Assistance may include:
Renting temporary housing
Repairing uninsured or underinsured homes
Other disaster-caused expenses and serious needs such as repair or replacement or personal property and vehicles, or funds for moving and storage, medical, dental, child care, funeral and other miscellaneous items.
ARTICLE CONTINUES BELOW AD
HOW TO BEGIN THE PROCESS:
Individuals and families displaced by the Aug. 8 wildfires should first register with FEMA.  
To register with FEMA for shelter or financial assistance, call 1 (800) 621-3362, visit disasterassistance.gov, or apply through the FEMA smartphone app.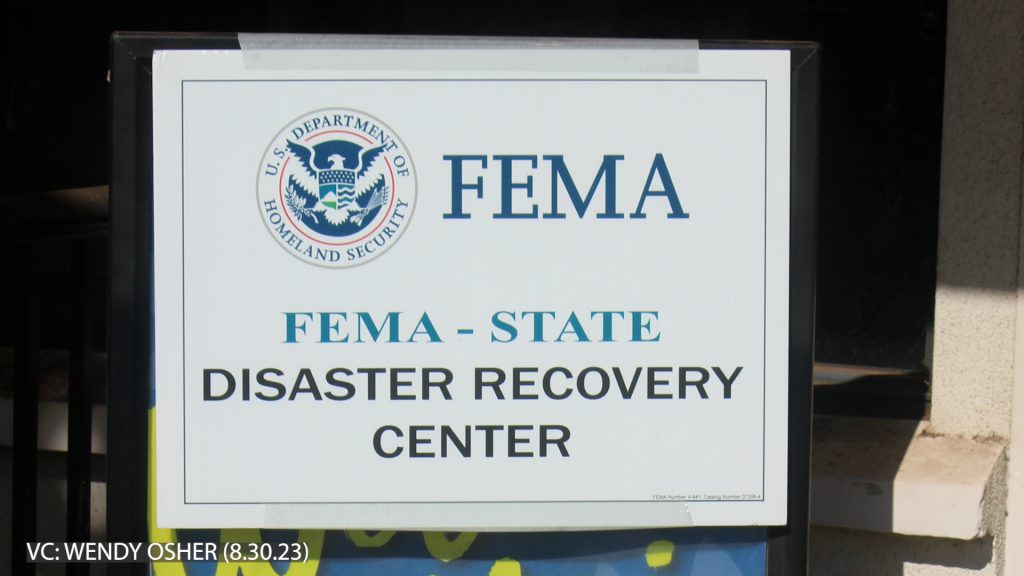 You can also get assistance in person at one of three Disaster Recovery Centers:
University of Hawai'i Maui College (310 W. Ka'ahumanu Ave., Community Services Building 205).
Lahaina Civic Center gymnasium, 1840 Honoapiʻilani Highway
Mayor Hannibal Tavares Community Center, located at 91 Pukalani St.
ARTICLE CONTINUES BELOW AD
All three centers are open daily between 8 a.m. and 7 p.m.
People who do not meet FEMA qualifications will be eligible for hotel emergency lodging through the Red Cross, including non-citizens and those who were homeless prior to the fires. For information, call 1 (800) 733-2767.
Hotel shelter locations are open around Maui, in coordination with the American Red Cross. At last report, there were 5,016 people sheltered in 22 hotels across Maui.