Maui News
Liberty leads field in Kā'anapali Classic; North Florida's Higgins on top of leaderboard
Twenty teams from 16 states have traveled to Maui to compete in the 2023 Kā'anapali Classic and raise money for Maui's wildfire victims, including Kā'anapali Golf Courses' own associates who lost everything.
Hawai'i men's golf coach, Scott Simpson called it a "somber yet joyous tournament to support those affected by the worst natural disaster in state history."
The Liberty Flames (-22) led the opening round with a four-shot lead over Georgia (-18). Four players finished in the top-14 of the 120-player field. San Jose State (-15), East Tennessee State (-12), Oklahoma (-12) and Hawai'i (-11) round out the top six.
"We were grateful for the chance to support the wonderful people of Maui and compete in this year's event," said Liberty men's golf coach, Jeff Thomas. "We practice on similar strands of grass in Virginia. That familiarity contributed to our early success, in particular with our short game on Royal Kā'anapali's quick, undulating greens."
ARTICLE CONTINUES BELOW AD
ARTICLE CONTINUES BELOW AD
Liberty was led by junior Brett Reid (T2), who set a new individual 54-hole event total in program history (10-under par 200; 67-67-66) at last season's Wildcat Fall Invitational.
Under the guidance of Simpson, a two-time NCAA Championship medalist (1976, '77), the host Rainbow Warriors put together a solid team performance.
"I hit 16 greens in regulation with 5 birdies and 2 bogeys," said sophomore Josh Hayashida, who is tied for 19th place. "I've gone low here before. With an improved putting performance, I know I can do it again. We are proud to play this week for our Maui 'ohana."
ARTICLE CONTINUES BELOW AD
Hayashida has fond memories of West Maui. The 2021 Hawai'i State Golfer of the Year captured the 2022 Hawai'i High School Athletic Association Individual Championship at Royal Kā'anapali.
In the Individual competition, North Florida's Robbie Higgins carded a bogey-free 63 (-8). The Ospreys' senior holds a one-shot lead over Ivan Barahona (San Jose State), Brett Reid (Liberty) and Connor Creasy (Georgia).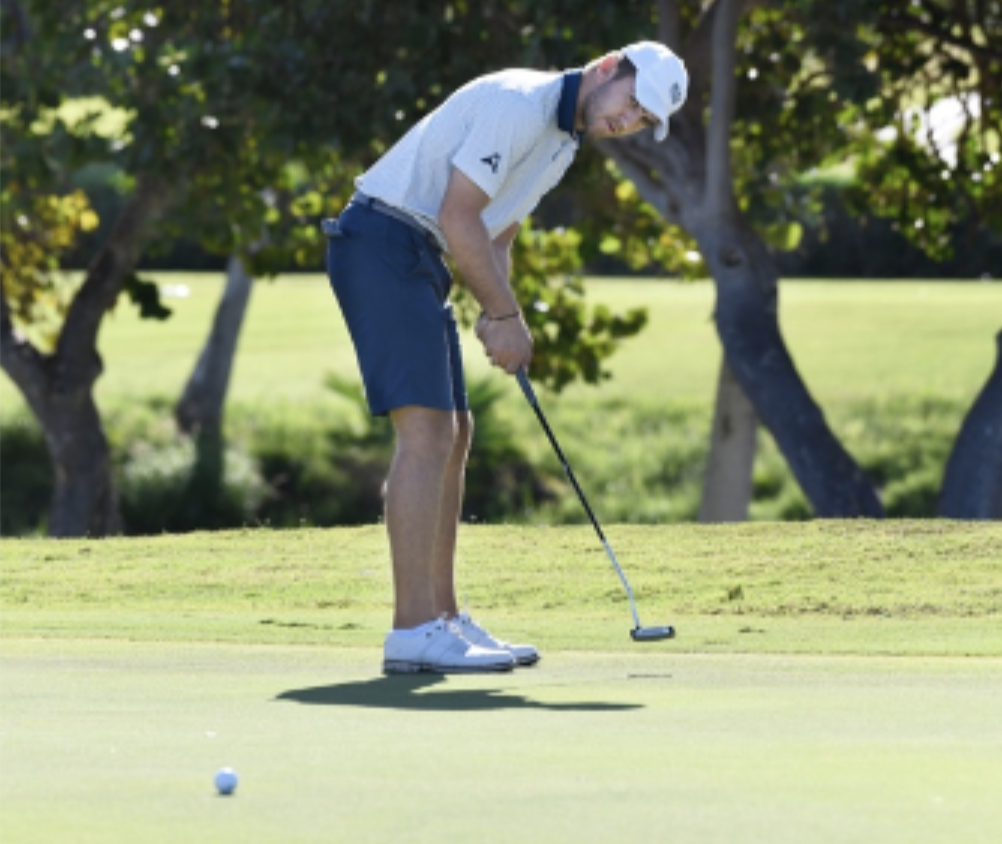 "I was inspired when I saw a putt drop from 15 feet on hole 14. That led to getting hot with four birdies in a row on holes 16 – 1," said Higgins. "I did a nice job keeping the ball below the hole, which is critically important to scoring well here."
ARTICLE CONTINUES BELOW AD
Higgins, a two-time All-ASUN 1st Team member (2023, 2022), seeks to build on the momentum of his top-10 finish at last week's Quail Valley Championship. Barahona, the Spartans' sophomore who transferred from Long Beach State, trails by one stroke, along with Reid and Creasy.
The second round begins on Friday, Oct. 27 at 8:30 a.m. HST. Attendance is free for walking spectators.
A full list of scores can be found at Golfstat.