Maui News
Wailuku Structure Fire Results in $130,000 in Damage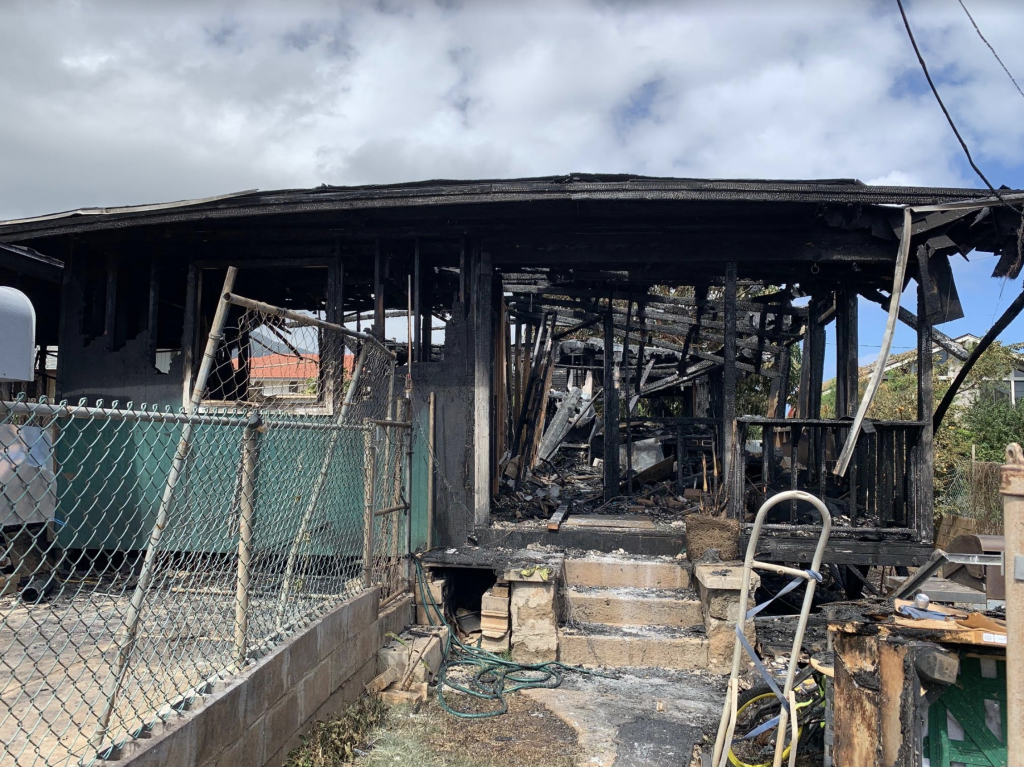 A fire at a single family home in Wailuku early Wednesday morning resulted in $130,000 in damage, fire officials said.
The fire was first reported at 3:56 a.m. on Feb. 10, 2021, on Ono Street. Fire officials say that upon arrival , fire crews found the home fully involved.
Fire personnel worked to keep the flames from spreading to adjacent homes, which were in close proximity.
ARTICLE CONTINUES BELOW AD
ARTICLE CONTINUES BELOW AD
Fire officials say the home was not occupied at the time and no injuries were reported.
Responding units included: Engines 1 and 10, Rescue 10 and Hazmat 10 from Kahului, and Battalion Chief 2.
The fire was declared extinguished at approximately 6:20 a.m. Damages included $100,000 to the structure, $20,000 to its contents, and $10,000 to neighboring homes.
ARTICLE CONTINUES BELOW AD
The cause of the fire is under investigation.