Maui News
$5 M Earmarked for Hawai'i to Combat Climate Change, Restore Forests, Support Endangered Species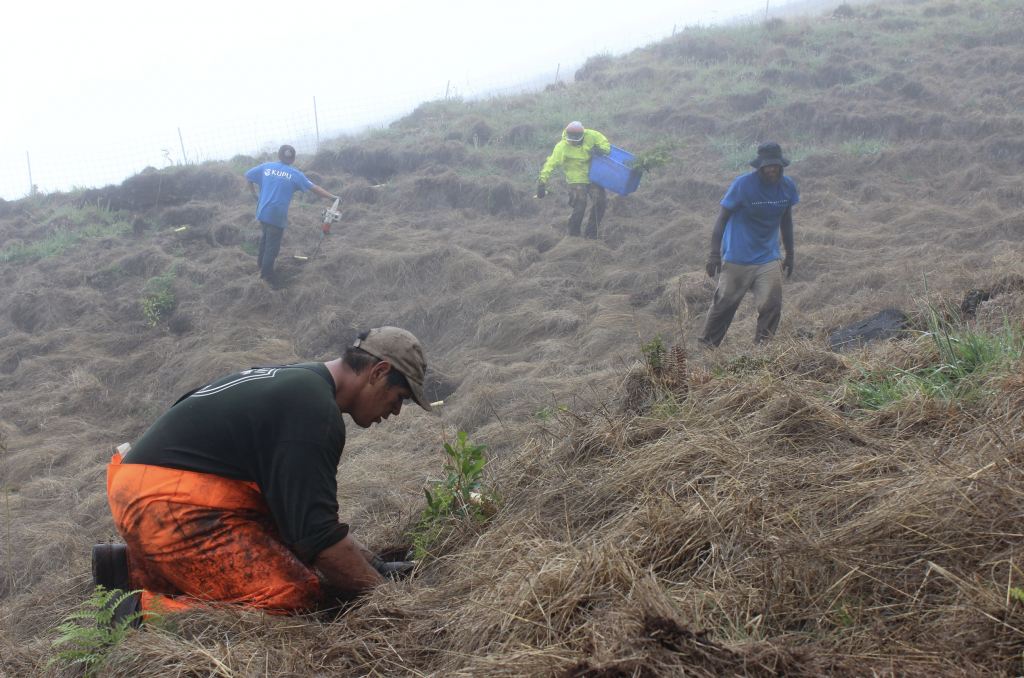 US Senator Brian Schatz (D-Hawai'i) announced that the Hawai'i Department of Land and Natural Resources will receive $5,298,701 from the US Department of Agriculture's Natural Resource Conservation Service for climate-smart forest restoration.
The restoration will occur in areas with the highest potential for carbon capture, and will also improve habitat for critically endangered bird species.
"This funding will help fight the climate crisis while ensuring that damaged forests grow back stronger than ever, maintaining the integrity of Hawai'i's unique environment," said Sen. Schatz. "Supporting these native trees will help recharge the aquifers supplying the state's water, provide habitat for endangered Hawaiian bird species, and prevent dirt from washing into the ocean where it can harm coral reefs and fish."
ARTICLE CONTINUES BELOW AD
ARTICLE CONTINUES BELOW AD
The State will work will work with private landowners to plant 210,000 native trees and remove priority invasive plants from 1,650 acres, many of which are highly flammable and intensify wildfires.