Maui News
Maui Woman Dies, Reported Unresponsive on Dive Boat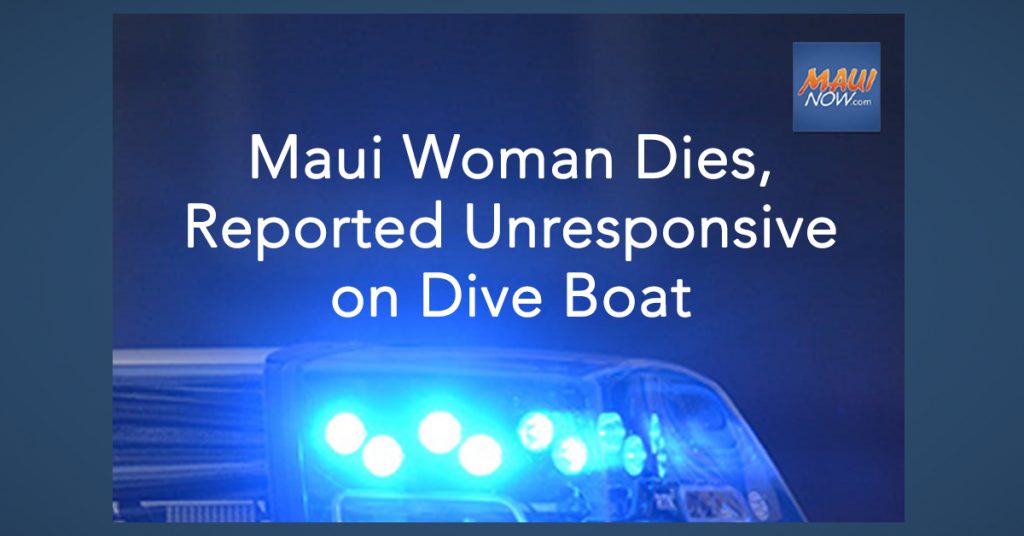 Maui police are investigating the death of a Kīhei woman who was reported as unresponsive on a dive boat Sunday afternoon.
Officers responded to the report at around 12:20 p.m. on Dec. 19, 2021.
Upon arrival at the Kīhei Boat Ramp, police say life-saving measures were being performed by another passenger until first responder personnel took over.
ARTICLE CONTINUES BELOW AD
ARTICLE CONTINUES BELOW AD
The victim, identified by police as 37-year-old Jessica Alexander, of Kīhei, Maui, was transported to the Maui Memorial Medical Center for further treatment; however, those measures proved unsuccessful.
A preliminary investigation reveals no signs of foul play, and an autopsy has been scheduled.
Police have classified the incident as a miscellaneous fatal accident and say the investigation is ongoing.