Maui News
Maui Obituaries: Week Ending Jan. 04, 2023
Maui Obituaries for the week ending Jan. 04, 2023. May they rest in peace.
September 24, 1928 – December 2, 2022
Takako Fujimoto, 94, of Kahului, went home to Jesus on Dec. 2, 2022 at Maui Memorial Medical Center. She was a LPN at Maunalani and Maui Memorial Hospital before retiring in 1982 to baby-sit her granddaughter, provide caregiving for family members, and volunteer with the hospital auxiliary. She was a devoted Christian who enjoyed reading the Bible, singing hymnals, praying and watching her Biblical videos.
She was preceded in death by her husband, Masakazu Robert Fujimoto, parents Ekichi and Yae Oka, siblings Shigeyoshi (Marjorie) Oka, Katsuye (Rogers) Kaneshina, Mitsuo Oka, and Sakie Oka. She is survived by her sister-in-law Florence Oka, daughters Pamela (Howard) Ikeda and Rebecca (Brian) Kanenaka, grandchildren Travis Ikeda, Jan (Jon) Yokouchi, Kent Kanenaka and Kym Kanenaka, and three great grandchildren, Treyton Ikeda, Mila Yokouchi and Hudson Yokouchi. '
Takako's Celebration of Life will be held on Jan. 7, 2023 at Norman's Mortuary 105 Waiʻale Road Wailuku, HI. Visitation will begin at 9 a.m., Service at 10 a.m., followed by lunch and burial at 2 p.m. at Maui Memorial Park. Casual attire is requested. Masks are recommended.
Live webcasting of the service:
us02web.zoom.us
Zoom: 247 786 7006
Passcode: Celebrate
The family requests no koden or flowers. Donations in her memory may be made to Maui Memorial Hospital Auxiliary 221 Mahalani St. Wailuku, HI 96793, Maui Nisei Veterans Memorial Center 665 Kahului Beach Road, Kahului, HI 96732 or The Pentecostals of Pukalani Church 111 E. Papa Ave. Kahului, HI 96732.
Arrangements by Norman's Mortuary. Norman's Mortuary Online Condolences: www.normansmortuary.com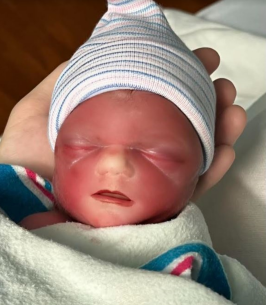 December 9, 2022 – December 9, 2022
Azalea June Meade, was delivered peacefully into the arms of her loving parents at 1:05 p.m. on Friday, Dec. 9, 2022 at Maui Memorial Medical Center in Wailuku, Maui.
She is survived by her parents, Zachariah Meade and Rachel (Odland) Meade, and her older brother Isaiah Meade, as well as many adoring grandparents, aunts & uncles, and cousins. Although her life on this earth was brief, she will be forever loved, cherished, and remembered by her family and we look forward to the day that we will be with her once again in Heaven.
Matthew 19:14; Jesus said, "Let the little children come to me, and do not hinder them, for the kingdom of heaven belongs to such as these."
Oh Precious Tiny Sweet Little One – Unknown
Oh precious, tiny, sweet little one
You will always be to me
So perfect, pure, and innocent
Just as you were meant to be.
We dreamed of you and your life
And all that it would be.
We waited and longed for you to come
And join our family.
We never had the chance to play,
To laugh, to rock, to wiggle.
We long to hold you, touch you now,
And listen to you giggle.
I'll always be your mother
He'll always be your dad.
You will always be our child,
The child that we had.
But now you're gone…but yet you're here
We sense you everywhere.
You are our sorrow and our joy,
There's love in every tear.
Just know our love goes deep and strong,
We'll forget you never—
The child we had, but never had,
And yet, will have forever.
Arrangements by Norman's Mortuary with condolences at www.normansmortuary.com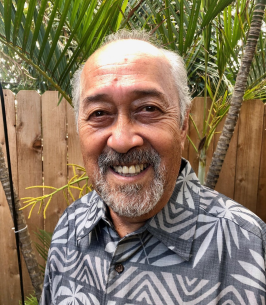 July 20, 1947 – December 10, 2022
December 8, 1969 – December 10, 2022
Nelson Inocencio Tolentino, 53, of Wailuku, Maui, passed away on Dec. 10, 2022 at Maui Memorial Medical Center. He was born on Dec. 8, 1969 in Davao City, Philippines.
Visitation will be held from 6-9 p.m. on Saturday, Jan. 7, 2023, at Ballard Family Mortuary; services will begin at 7:30 p.m.; cremation will follow.
Nelson was an Uber driver, artist, a co-owner of Blue Water Gallery in Kāʻanapali and fisherman. He is survived by his son, Jacob Tolentino; brothers, Sam Tolentino, Edward Tolentino, Efren Tolentino; sisters, Beth Tolentino and Jonabelle Tolentino.
October 7, 1942 – December 12, 2022
Lena Viola Morton, 80 of Wailuku passed away on Dec. 11, 2022.
She was born on Oct. 7, 1942 in Pāʻia, Maui.
She is survived by her siblings Amy Hashimoto and Allen (Debbie) Lee; her daughter Laura Lee Farrell and sons Arnold Morton and Gene (Sandy) Morton; grandchildren Shane, Sai, Kawai, Nicole, Ena-Bray, Aaron, Kylsan, Izak and Irie; and great grandchildren Araiyah, Challice and Nathan.
Services will be held on Jan. 7, 2023 at In His House of Restoration 63 Laʻa St. Kahului, HI 96732. Public viewing is 9 a.m. to 11 a.m. with service to follow.
Online condolences may be made at: www.ballardfamilymortuaries.com
April 25, 1947 – December 19, 2022
Earl Kainoa Kanae, 75, of Hilo, passed away on Dec. 19, 2022 at Hilo Medical Center. Born April 25, 1947, in Hilo, he was a heavy equipment operator for Jas W Glover Company, a Bus Driver for Akita Enterprises and a member of the Makamakaʻola Motorcycle Club, Ke Kilo Hana o Ka Malamalama, American Legion, Executive Vice President of Seymour and Doolittle and a US Army Veteran.
He is survived by spouse, Bertha L.P. Kanae; sons, Earl II (Crystal), Frank (Jolena), Kody (Raynette); daughters, Sonya (Gregg), Nyla (Bernard), Tyra (Vernon), Leysha (Joe); brothers, Samuel Hoopai, David Hoopai; hānai brother, Richard Kahalewai; sisters, Eunice Kanae, Darlene Cabagbag, Evelyn Uʻi Victorino; hānai sister, Abby Kahalewai; in addition to 24 grandchildren, 26 great-grandchildren and numerous aunts, uncles, cousins and hānai children.
Services will be held on Jan. 14, 2022, Visitation at 9 a.m., Service 10 a.m. at Ballard Family Mortuary. There will be a luncheon to follow at 441 Keonaona St, Hilo.
February 11, 1925 – December 23, 2022
Our much beloved matriarch Margaret "Maggi" Fleming was born in Havre, Montana 97 years and 10 months ago and died on Dec. 23, 2022 at home in Kula, surrounded by her loving family, and under the care of Hospice Maui.
Maggi was preceded in death by her husband Bruce Lundie Fleming, infant son Bruce and daughter Charlotte Roy. She is survived by her children William Fleming, Sarah (Fleming) Tavares, son-in-law Clarence Tavares, Lundie (Fleming) Robb, son-in-law Allan Robb, David Fleming and Margaret (Fleming) Boteilho. She was blessed with numerous grand, great grand and great great grandchildren and an extensive ʻohana.
Maggi was born in 1925 to Severt Dahl, a Great Northern Railroad train engineer, and Sarah Dahl, a prolific quilter who had travelled across the country and homesteaded on her own as a young woman. Her older brother Mike Dahl was a mechanic and an avid speedboat racer who passed suddenly as a young man. Her older sister Grace Philleo was a nurse, serving overseas during the second World War, also enjoying a long and adventurous life.
Maggi followed her sister into nursing and enlisted in a special cadet nurse training program sponsored by the government during World War II at Michael Reese Hospital in Chicago, Illinois. After graduation Maggi, sometimes jointly with her sister Grace, worked in Texas, Washington and eventually Bethel and Sitka, Alaska. She specialized as an orthopedic surgery nurse and had a deep fondness for her time in Alaska. She recounted stories of skiing in the wilds, where they hiked up the mountains with their skis and had to be wary of bears, and getting caught and stranded in an ice storm, where the ship was sheeted in icicles and a rescue party organized by her sister got them to safety.
In 1949 Maggi was talked into a trip to the territory of Hawaiʻi for vacation with a group of her nursing friends from Alaska. They arrived on the USS President Cleveland, and she recalled the scent of plumeria from the leis and the singing and dancing that greeted their arrival. Kula Hospital was a TB sanitorium at that time and desperate for nursing staff. Three of their party were convinced to stay, including Maggi.
Maggi met and married Bruce Fleming in 1952. Bruce was the son of DT and Martha Fleming and Bruce became the manager of Baldwin Packers in Lahaina. Bruce and Maggi lived in Kapalua and Alaeloa while raising their young family, but eventually moved to Kula and a new life as cattle ranchers. They enjoyed many happy years raising their family prior to Bruce's passing in 1993.
Maggi devoted herself to family and friends throughout her lifetime and took great joy in watching each generation develop. For several decades after Bruce's passing Maggi resumed her travelling, exploring Eastern and Western Europe, China, Japan, Indonesia, and many of the United States including numerous returns to Alaska. She travelled well into her 90's, enjoying every second. She was an incredible cook, an avid gardener, a lifelong photographer, a superb seamstress, an extremely proficient digital scrapbooker, and a lover of beautiful things. She was active with the AARP and other philanthropic organizations throughout the years. She had a great sense of humor. She believed in setting an example by what you did, not what you said, working hard, being honest, being generous. She had a favorite quote by van Goethe: "We are shaped and fashioned by what we love." She was fiercely organized and looked on the bright side. Loved, and loving.
The world is a lesser place without her in it. But she did not want us to mourn. So we celebrate a truly beautiful life, well lived.
A simple graveside service, as she wished, is planned for Sunday Jan. 8, 2023 at 9 a.m. at the Makawao Cemetery. In lieu of flowers she requested that donations be given to the Maui Food Bank, the Maui branch of Salvation Army, and to Hospice Maui, as she believed that caring for others should start in your own backyard. Light refreshments will be served following the service.
Our deep thanks go to the Hospice Maui team, particularly nurse Colleen Watanabe and aide Nalani Freitas, as well as "Team Maggi"-Karen, Ellen, Edeltraud, Bernadette; and Gigi and Jennifer in the early days. You provided love and many a laugh.
June 28, 1943 – December 23, 2022
Alexasandra Lee Trofka, 79 of Makawao, Maui passed away peacefully on Monday, Dec. 23, 2022 at Maui Memorial Medical Center. She was born on June 6, 1943 to Joseph Harold Szoch & Blache Rite Romanowshi of Allegheny, Pittsburgh, Pennsylvania.
Alexasandra is survived by her son, Shane Trofka.
She is predeceased by; parents Joseph Harold Szoch and Blache Rite Romanowshi.
She was a beautiful light of joy and will be forever remembered by her loving family.
A Celebration of Life to take place at a later date.
Arrangements by Norman's Mortuary. Norman's Mortuary Online Condolences: www.normansmortuary.com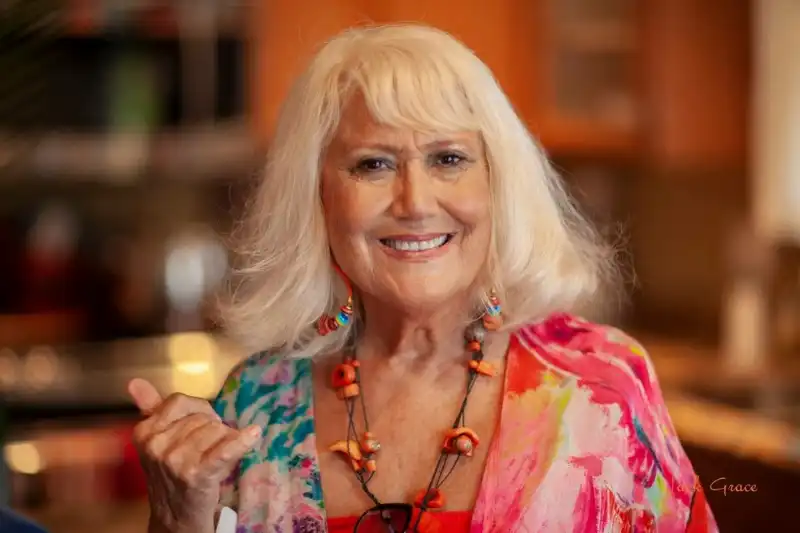 Ronelda "Ronni" Lucille Sofaly Eiting
September 10, 1943 – December 23, 2022
Ronelda "Ronni" Lucille Sofaly Eiting, 79
Our mother Ronelda "Ronni" Lucille Sofaly Eiting died peacefully in her Kīhei home on Dec. 23, 2022. Ronni is survived by her three children, Bernard Henry Gerald Eiting VIII "Jerry," Jeffery Douglas Eiting, and Deborah Maria Eiting. Known for her dazzling smile, Ronni was happiest in the company of her beloved grandchildren, Madi, Kainoa, Remi, and Hunter. She rarely missed a swim meet, ballet recital, or canoe race if her grandchildren were involved.
Born to George and Edith Sofaly in Great Falls, Montana, Ronni was the oldest of five siblings. She is survived by two brothers Kerry Sofaly and Craig Sofaly. She was preceded in death by brother George Sofaly and sister Kathy Alcober.
An entrepreneur at heart, Ronni launched several businesses on Maui. Moving from Minnesota in 1978, Ronni opened the Kula Onion Country Store with her former husband, Barney Eiting. Through her company, Image Marketing, Ronni embodied creativity, diligence, and a keen sense of style. Ronni was an engaged and informed citizen, remembered for her volunteerism with Rotary Club of Kīhei-Wailea and Kahoʻolawe Island Conveyance Commission. If asked, Ronni would fervently share her ideological perspective, perhaps best summed up as "let's make life better for someone else."
Please join us for a Celebration of Life on Jan, 3, 10 a.m. at Keawalaʻi Church. Reception to follow in the church pavilion. In lieu of flowers, friends are invited to donate to the cost of services. We greatly appreciate your support! Contributions may be sent to Deborah Eiting at P.O. Box 1394 Kīhei, HI, 96753.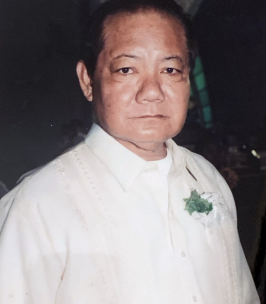 March 23, 1945 – December 29, 2022
Zamuel Fidel Agustin passed away on Thursday, Dec. 29, 2022 in Wailuku, Maui. He was born on March 23, 1945 to Ruperto Lucas & Flora (Andres) Agustin in Laoag, Philippines. He worked for HC&S.
Zamuel is survived by his wife, Leticia (Ulep) Agustin of Kahului; his son Lowell Ulep Agustin and daughter-in-law Jennifer S. Agustin; and daughter Florence Jane Tisna and son-in-law Terry G. Tisna; and three grandchildren, Jachia Valencia, Kevin Agustin and Ethan Tisna.
The Funeral Service at Norman's Mortuary in Wailuku on Saturday, Jan, 7, 2023 at 5 p.m. to 9 p.m. with service at 7 p.m. and Sunday, Jan. 8, 2023 at 8 a.m. to 12 p.m. with service to take place at 10 a.m. Burial to follow after Sunday service at Valley Isle Memorial park at 2 p.m.
Arrangements by Norman's Mortuary. Condolence can be made at www.normansmortuary.com.