Maui News
Maui Obituaries: Week Ending Jan. 9, 2023
Maui Obituaries for the week ending Jan. 09, 2023. May they rest in peace.
June 3, 1937 – December 24, 2022
James Clayton Taylor, 85, of Kula, passed away on Dec. 24, 2022, at his residence. He was born on June 3, 1937 in Albany, Oregon.
James is a veteran of the United States Coast Guard and is a retired fire chief.
He is survived by his wife, Jennie Hart-Taylor; children, Janae (Kelly) O'Brian, Erica (Brad) Hutcheson, Charles (Danielle) Minchew, Darrell Hart, Anthony Hart, Clarence Hart, Jennie (James) Aruda, Jeannie (Marc) Farr, Darilyn Hart, Joannie Hart, Frances Traya; 25 grandchildren; and 15 great-grandchildren.
A memorial service will be held at Faith Family Maui on Monday, Jan. 16, 2023 at 5 p.m., urn burial will be at 9 a.m. on Tuesday, Jan. 17, 2023 at Maui Veterans Cemetery.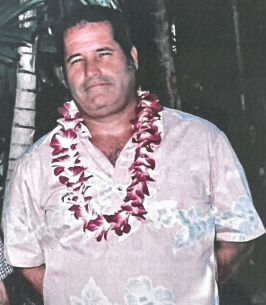 August 17, 1953 – December 25, 2022
Thomas John Fernandez, 69, of Kula, passed away on Dec. 25, 2022 at his residence in Kula with Hospice care. He was born on Aug. 17, 1953 in Pāʻia.
Thomas was a retired Fire Captain at Kula Fire Station.
He is survived by his sister in law, Carole Fernandez; nephew, John Joseph (Cassie) Fernandez; niece, Stacie Fernandez; Grandnephew, Cayleb Fernandez; and grandniece, Caylee Fernandez.
Thomas was predeceased by his father, John "Wheaty" Fernandez; his mother, Rita Fernandez; and his brother Joseph Fernandez.
His family would like to thank 'Ohana Care Maui and Hospice Maui.
Private services will be held at a later date.
August 18, 1933 – December 27, 2022
Robert Geoffrey Wilson, 89, of Waikōloa, Hawai'i passed away on Dec. 27, 2022 at home. He was born on Aug. 18, 1933, in Norwood, Massachusetts. Robert served our Country in the Army and worked as an optometrist.
He is survived by wife Heidi; daughter Deborah Wilson of York Beach, Maine; one grandchild; and one great-grandchild.
Graveside services were held at West Hawaiʻi Veteran's Cemetery.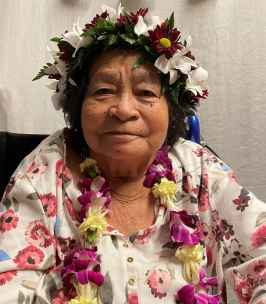 December 10, 1940 – December 28, 2022
Loreta Agam Rabino, 82, of Kīhei, Maui passed away peacefully surrounded by her loving family on Wednesday, Dec. 28, 2022 at Maui Memorial Medical Center. She was born on Dec. 10, 1940 to Alberto Agam and Natividad (Braga) Agam in Agno, Pangasinan, Philippines. She was a retired corn field laborer at CIBA Seeds.
Funeral Service will be held at Norman's Mortuary on Friday, Jan. 27, 2023 from 6 p.m. to 9 p.m. with service at 7 p.m. Service will continue at St. Damien of Molokai Church on Saturday, Feb. 4, 2023 from 9 a.m. to 12 p.m. Eulogy to take place at 10 a.m. Burial to follow at Kapa'akea Cemetery on Molokaʻi at 12:30 p.m.
Arrangements by Norman's Mortuary. Norman's Mortuary Online Condolences: www.normansmortuary.com.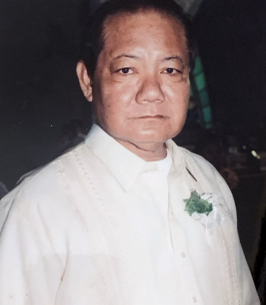 March 23, 1945 – December 29, 2022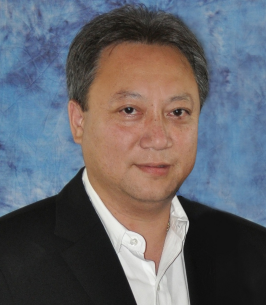 December 09, 1968 – December 30, 2022
Tony Nghe Hoang, age 54 of Wailuku, passed away on Friday, Dec. 30, 2022 in Honolulu, Oʻahu. He was born on Dec. 9, 1968 to Ngo Giap Hoang and Ru Thi Ru in Vietnam.
He is survived by his wife, Ann C. (Nguyen) Hoang; and his children, Emily Khanh Hoang and Hailey Nhi Hoang.
The viewing will be held at Norman's Mortuary in Wailuku on Friday, Jan. 13, 2023 at 5 p.m. to 7 p.m. and Funeral Service on Saturday Jan. 14, 2023 at 8:30 a.m. to 10 a.m. Burial to follow at Maui Memorial Park at 10:30 a.m. For flowers, please visit https://floristkahuluihi.com/ for delivery to Norman's Mortuary at 105 Waiʻale Road, Wailuku, Hawaiʻi, 96793.
Arrangements by Norman's Mortuary with Online Condolences: www.normansmortuary.com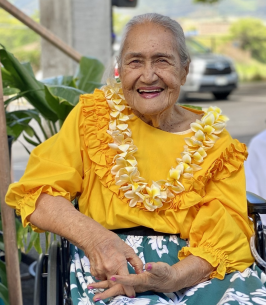 March 01, 1933 – January 03, 2023
Mary Ellen Kaui Tom, 89 of Kahului, passed away Tuesday, Jan. 3, 2023 at Hale Makua-Kahului. She was born on March 1, 1933 in Hoʻolehua, Molokaʻi.
She worked for the Molokaʻi Phone Company, then the pineapple fields, before moving to Maui in 1965. She worked at the Golden Jade Restaurant which was owned by her husband's family. Later she worked at the Pizza Factory as a food prep, then Maui Pineapple Cannery, where she retired in 1995. Her life became busier than ever with grandchildren and their after school activities. She always made sure that they were fed before and after they got home. She was truly a loving grandma to all.
She is survived by her son Dexter (Josephine) Tom, Grandchildren Keola (Michelle) Tom, Kekoa (Cherry) Tom, Nohealani Tom, and Keahi (Genie) Tom. Great-grandchildren Kaeo Tom, Makoa Tom, Camry Tom, Kalae Tom, Kelton Tom, Masyn Johnson, and Madison Johnson, Ahi and Mana Tom. Great-great Granddaughter Kailani Tom, and sister Edwina Lucas.
Funeral services will be held at Norman's Mortuary on Friday, Jan. 27, 2023. Family visitation will be from 8 a.m. to 9 a.m. Public visitation will be from 9 a.m. to 10 a.m., service to begin at 10 a.m. by Pastor Kevin Tanaka. Eulogy by Kekoa Tom. Last respects will be until 12 noon. Burial to follow at Veteran's Cemetery in Makawao at 1 p.m. Arrangements by Norman's Mortuary with Online Condolences: www.normansmortuary.com