Maui Discussion
US Sen. Schatz calls for stronger Red Hill closure consent order, more public input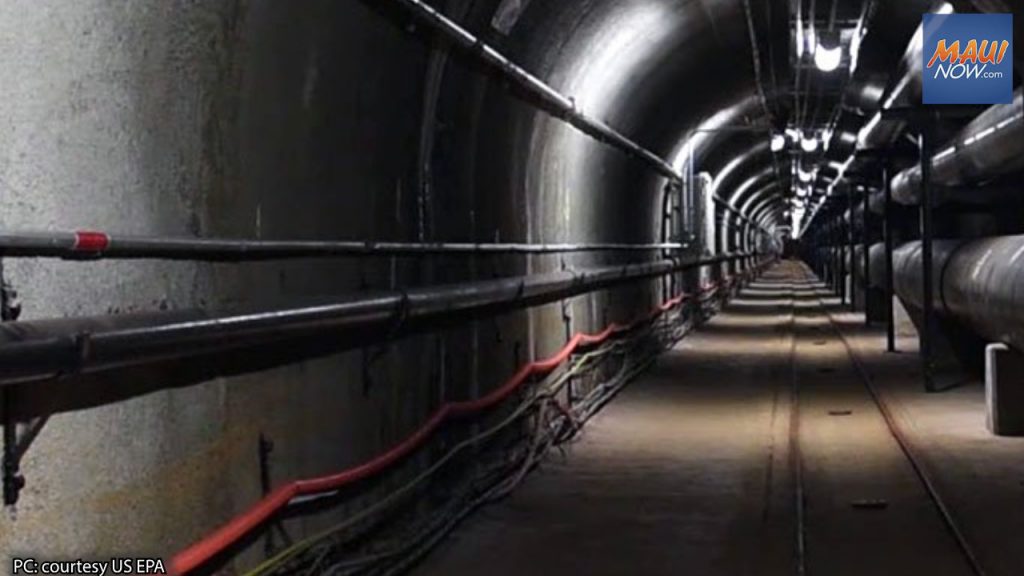 US Senator Brian Schatz of Hawai'i today called on the Environmental Protection Agency, the Department of the Navy, and the Defense Logistics Agency to strengthen its proposed consent order on the closure of Red Hill to include more input from Hawai'i residents.
"Given the magnitude of the catastrophe and its environmental and community impacts, the order should always allow input from all Hawai'i citizens," said Senator Schatz in a letter and public comment submitted to the EPA.
He said the public's right to review and comment should not depend on a judgment call by any individual. "It should be enshrined in the Proposed Order. Simply put, this proposal must not exclude the public," he said.
---
ARTICLE CONTINUES BELOW AD
ARTICLE CONTINUES BELOW AD
Senator Schatz's full public comment on the proposed order can be found below:
Dear Administrator Regan:

On December 21, 2022, the Environmental Protection Agency (EPA), the Department of the Navy (Navy) and the Defense Logistics Agency (DLA) announced a proposed Consent Order and Statement of Work (Proposed Order) on the safe closure of the Red Hill Bulk Fuel Storage Facility (Red Hill). Hundreds of comments have been filed by the public in response, and I expect you will give each submission a full and fair review. It is unusual for me to file a public comment, since I have other ways to communicate with administration officials. I'm taking this step because of the seriousness of this situation and because as the Proposed Order is currently written, it would leave the people most impacted by Red Hill – Hawai'i citizens – without a formal role or voice in this process.

ARTICLE CONTINUES BELOW AD

For example, provisions in the Proposed Order expressly allow for EPA, DLA, and Navy to change or modify the Proposed Order without required notice to the public. (Proposed Order, Sections 8 and 9) The rights of members of the public to review and offer comments on such changes is entirely at the discretion of EPA:

If the modification is determined by EPA to be significant, the process for public comment, described in Subparagraph (a) [the notice and comment process for the initial adoption of the Proposed Order], will repeat. (Proposed Order, Section 22(b))

Given the magnitude of the catastrophe and its environmental and community impacts, the order should always allow input from all Hawai'i citizens. The public's right to review and comment should not depend on a judgment call by any individual. It should be enshrined in the Proposed Order. Simply put, this proposal must not exclude the public.

ARTICLE CONTINUES BELOW AD

The Proposed Order also establishes a limited process for dispute resolution: a committee with members appointed from the Department of Defense and the EPA reviews complaints and makes a ruling. (Proposed Order, Section 14(c)) Decisions of the committee can be appealed to the EPA Regional Administrator for Region 9, and then to the EPA Deputy Administrator for resolution. (Proposed Order, Sections 14(h)(i))

By leaving out any review by the people of Hawai'i, EPA, DLA, and Navy can raise and settle issues without regard to questions or concerns from the people of Hawai'i. Thus, issues that fundamentally affect the public can be settled without the public's input. At a minimum, there should be a requirement for cases under this section to be reported to the public, the way that there is for health-related complaints. (Compare with Proposed Order—Statement of Work, Section 6.11)

The Proposed Order and statement of work calls for regular updates to the public and a website (Proposed Order—Statement of Work, Section 2.3); in addition, EPA, DLA, and Navy all have their own procedures and practices for public consultation. However, Red Hill warrants more. The Order should mandate the greatest transparency of federal action possible, and include mechanisms for the public to have timely and meaningful input.

Ready access to this information is necessary to ensure that the people of Hawai'i will be able to hold the federal government accountable for shutting down Red Hill safely and quickly.

Sincerely,