Maui News
Maui Obituaries: Week Ending Feb. 12, 2023
Maui Obituaries for the week ending Feb. 12, 2023. May they rest in peace.
Jan. 13, 1955 – Jan. 9, 2023
Just shy of celebrating his 68th birthday, Larry Han Chin passed away on Jan. 9, 2023 surrounded by his loved ones at Maui Memorial Medical Center. Our beloved father and papa was born on Jan. 13, 1955 in Seattle, Washington.
He was predeceased by his parents, Chong and Yee Ling Chin. Larry grew up with his siblings, Henry (Garbo) Chin and Hazel (Robbie) Fujino. He later moved to Hawai'i where he met his wife, Rosalind Hyde. He was retired from 20 years as a CDL truck driver for Ferguson Enterprises.
Larry is survived by his wife and eternal companion Rosalind Chin; two daughters, Chanelle (Ivan) Tolentino, Christen (Nainoa) Christian; son, Jadon Chin; and two grandchildren, Lyla Ann and Ava Haliu Christian.
A memorial service will be held on Feb. 18, 2023 at the Maui Lani LDS Stake Center (1300 Maui Lani Parkway). Public viewing will be at 9 a.m. and service will be at 11 a.m.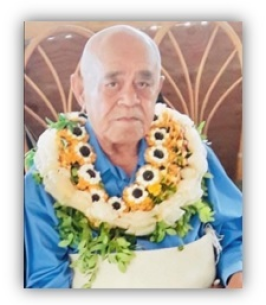 June 5, 1939 – Jan. 22, 2023
Semisi Tau'ataina Faleta, 83, of Wailuku, Maui, passed away on Jan. 23, 2023 at his home. He was born on June 5, 1939 in Ha'apai, Tonga to Siale Ula Sake and Siueli Lafo'ou. He later moved to Maui, Hawaiʻi in 1982.
Semisi was married to the late Salote Faleta and together had four children; Ilaisia'a Faleta, Siale Faleta, Losaline (✝Feleti) Kaufusi and Umata (Toni) Tulahe. Along with his four children, Semisi is also survived by: his 10 grandchildren, Umata K. Kaufusi, Na'a Ki Lahaina Kaufusi, Semisi Kaufusi Jr., Salote Kaufusi, Sione Tulahe, Tevita Paea Tulahe, Solomon Tulahe, Moala Tulahe and Folouleni Faleta; brothers, Sione Latu Faleta, Alofi Sake Faleta, Tevita Faleta, Sione Talanoa Sake Faleta, Lopeti and Sunia; and sisters, Salote Craze Tuikolovatu, Aionesi Inukiha'anga and Taufa Sake Faletagoai.
He will be missed dearly.
Funeral services will be held at Ala Lani Methodist Church – Kahului, on Saturday, Feb. 18, 2023 with public viewing at 8 a.m., service at 12 p.m., and burial to follow at Maui Memorial Park, at 2 p.m.
Arrangements by Norman's Mortuary with Online Condolences: www.normansmortuary.com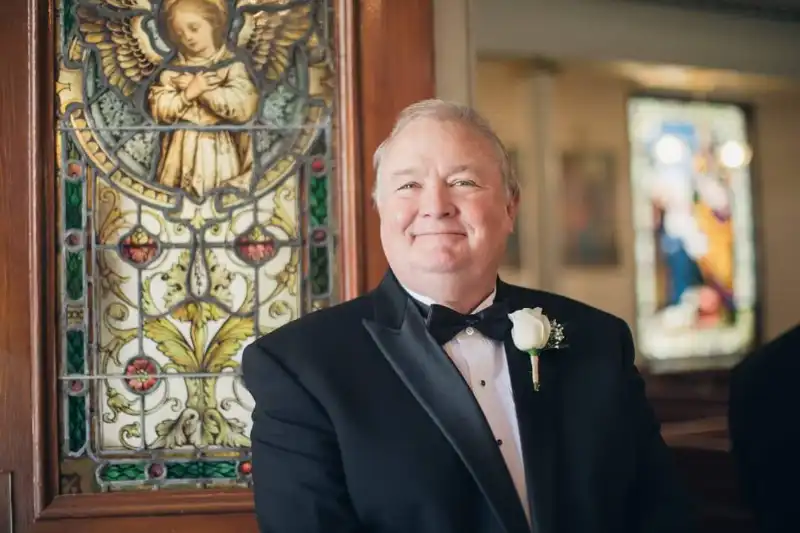 Dr. Patrick E. Hamilton
Jan. 10, 1954 – Jan. 22, 2023
Dr. Patrick E. Hamilton died peacefully at home on Sunday, Jan. 22, 2023 surrounded by loved ones.
Pat was the first child born to Michael and Lois Hamilton. He was born on Jan. 10, 1954 in Phenix City, Alabama. He grew up in Las Cruces, New Mexico with three brothers and one sister. In 1976 he graduated with honors from New Mexico State University, and he completed medical school at the University of New Mexico in 1980.
He was a surgical resident in Denver, Colorado from 1980 to 1983. It was there that he met the love of his life, Cheryl, while they were both working at Denver Childrens' Hospital in 1981. He asked Cheryl to marry him and they moved together to Salt Lake City, Utah, where he started his three-year urology residency. They were married on Oct. 9, 1983.
Pat and Cheryl moved to Maui in August 1986. They welcomed their first child, Jennifer, in 1989 and their second child, Malia, in 1992. One of Pat's greatest joys was his family. He looked forward to their annual summer trips when they were able to spend weeks together exploring new places and visiting extended family.
Dr. Hamilton practiced as a urologist at Maui Medical Group for 13 years and then started his own practice in 2000. Pat had an abiding love for his patients and always demanded the highest quality care from himself and his staff. His work as a doctor impacted hundreds of lives, and he was beloved by many people for his dedication to his work. Due to health reasons, Dr. Hamilton retired in 2014.
Pat loved the ocean. In 1991, when his wife was pregnant with their second child, he was on a fishing boat that capsized off the coast of Maui. He ended up spending over 20 hours in the water. He was picked up by a fishing boat the next morning and notified the Coast Guard of the boat's location when it had capsized. The Coast Guard used this information to find his friends later that evening. This experience did not dampen Pat's love of the ocean, and he continued to take every opportunity to fish and spend time on boats with his family.
Pat was predeceased by: his father, Michael; his mother, Lois; and his brother, Phillip. He is survived by: his wife, Cheryl; his daughters, Jennifer and Malia; his grandchildren, Mykolas and Liliana; his siblings, Bill, Mark, Vicki, and Jerry; and numerous family members.
A funeral mass will be held at St. Joseph's Church in Makawao on Feb. 8, 2023 at 2 p.m. Visitation will be at 1 p.m, with a eulogy before mass begins
Aug. 28, 1955 – Jan. 23, 2023
Cheryl Alotto McCallion Tucker, 67, of Lahaina, Maui, HI, peacefully passed away with her daughter and niece by her side on Jan. 23, 2023.
Born Aug. 28, 1955 in Philadelphia PA, Cheryl was the fourth child of Salvatore Carmen Alotto and Caroline Latini Alotto. In 2005 she moved to Hawaiʻi to be close to her daughter where she was able to welcome her grandchildren into the world. In Maui, Cheryl enjoyed spending time in nature, swimming with sea turtles, caring for family and friends, but most of all she lived for playing with her grandsons. She always made the time to visit ʻOahu and the east coast to connect with other family members.
Loved by all who knew her best, Cheryl is survived by: her daughter Dina McCallion Edmisson, (Brian Edmisson); her two grandchildren, Evan (10) and Jake (8) Edmisson; her sister Donna Alotto Healy (Kevin Healy); brothers, Jack Alotto (Dale Smith) and Joseph Alotto (Jennifer Alotto); as well as an aunt, many cousins, nephews and nieces. In addition to her parents, she is predeceased by her husband Robert Tucker and her former husband Thomas McCallion.
Although Cheryl may have only had one daughter, there are many who consider her 'like a mom.' She will be dearly missed.
Memorial service to be held on Thursday, Feb. 9, 2023 at 1 p.m. HST at Ballard Family Mortuary Maui: 440 Ala Makani Street, Kahului, HI 96732 as well as via Vimeo for those accessing remotely. Visitation will start at 1 p.m. with services at 1:10 p.m.
Nov. 23, 1937 – Jan. 27, 2023
John Jay Wilson passed away peacefully at his home in Kula on Jan. 27, 2023. John was born in Englewood, New Jersey on Nov. 23, 1937. Eventually moving west, he attended high school in Grants Pass, Oregon, graduated from Oregon State University in 1959, and received his MBA from Stanford University in 1963.
He married Donnette-Gene in 1964 in Paradise California, and in the course of time resided on Oʻahu's North Shore, where he raised a family of two sons and worked for Hawaiian Telephone. After retiring, he began his second career with the Maui County Finance Department.
He was always an active member in community service; from The Lion's Club, Toastmasters to Junior Achievement, Rotary Club, The Kula Community Association, and St John's Episcopal Church Finance Committee.
John brought light and laughter to everyone who surrounded him.
He is survived by his loving wife Donnette-Gene; his son Sean and daughter-in-law Segolene; his twin grandsons, Quinlan and Finnegan; his sister, Patty Cogdill, her husband Tom, Joy Brown, Keith Cogdill, and their families.
The family invites friends to join them for a celebration of his life at St. John's Episcopal Church Parish Hall on Feb. 20, 2023 at 11 a.m.
In lieu of flowers, please donate to:
The Seabury Hall Bruce A. Wilson Scholarship Fund at https://www.givepulse.com/event/358202 ; donations can also be made to the Maui Food Bank.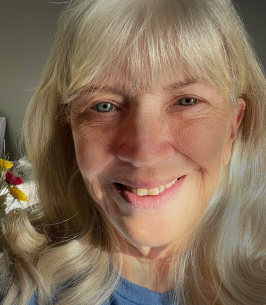 May 12, 1963 – January 30, 2023
Nancy Ellen Burklow, 59, of Batavia, IL died the morning of Monday, Jan. 30, 2023 at Maui Memorial Medical Center on Maui. She was born on Sunday, May 12, 1963 at 1:25 p.m. at St. Joseph's Hospital in Bloomington, IL to Donald and Theresa (Hirchak) Boozell. She married Keith Burklow in Normal, IL on March 23, 1991.
Nancy grew up on South State St. in Bloomington, IL alongside her sister and three brothers. Her hobbies and interests included fitness, half-marathons, playing the guitar and ʻukulele, traveling, and the Beatles. She loved traveling while doing half-marathons, cruises, and attending sporting events with her youngest child, Aric, and her husband, Keith. She started a weight loss journey in March 2022 and was able to lose over 100 pounds in 9 months. One of her many goals in life was to complete a half-marathon in every state and earned 22 medals since starting her goal. She was a caring wife, daughter, mother of five, grandmother of five, sibling to four, and friend to many. She has a wide network of family and friends from Illinois, Iowa, and Alabama that will miss her dearly.
Nancy graduated from Central Catholic High School, class of 1981, in Bloomington, IL. After marrying Keith they lived in Springfield and Chatham. She graduated from MacMurray College in 2003 with a Bachelor in Applied Science in Special Education and Teaching and graduated from University of Illinois with a Masters of Arts in Accounting. She worked for the State of Illinois as an Auditor for the Office of the Auditor General, State Purchasing Officer for the Illinois Chief Procurement Office, and Accounting Division Supervisor for the Illinois State Employees' Retirement System. She also worked as Adjunct Faculty for the University of Illinois at Springfield and Lincoln Land Community College. After her husband's death, she moved to Batavia, IL in 2021 to be closer to her parents and family.
Nancy was preceded in death by her husband, Keith Burklow, parents, Donald and Theresa Boozell, and infant brother Richard Boozell.
She is survived by five children; her daughter, Emily (Chris) Mueller of Ballwin, MO, Andrew, Alex, and Aric Burklow of Batavia, IL, and stepson, Nick (Kimberly) Burklow of Beaverton, OR; five grandchildren, Cecelia and Lorelai Mueller, Juliet Burklow, and Trent and Zoe Burklow; 4 siblings including Marcia (Ed) Krivus of Batavia, IL, Mark (Karen) Boozell of Elmhurst, IL, Greg (Laurie Hogin) Boozell of Mahomet, IL, and Steve Boozell of Overland Park, KS; sister-in law Janet (Gene) Burcham; nieces and nephews, Stephanie (David Ruiz) Krivus, Mike Krivus, Marcus (Suzanne) Boozell, Joe (Olivia Toriumi) Boozell, Charlie Boozell, Laura (Rick) Zahm, and Karen (Jon) Klister. She is also survived by many other extended relatives.
A Memorial Mass will be held on Saturday, Feb. 18 at 10:30 a.m. at Holy Cross Catholic Church, 2300 Main Street in Batavia. A luncheon will follow immediately at Enticing Cuisine, 1117 N. Washington Ave (Rt 25), also in Batavia.
In lieu of flowers, memorial donations can be made in Nancy's honor to either Autism Speaks, 1060 State Rd, 2nd Floor, Princeton, NJ 08540 or online at autismspeaks.org; or Make-A-Wish Illinois, 640 N. LaSalle Drive Suite 280, Chicago, IL 60654 or online at wish.org/illinois
Arrangements by Norman's Mortuary with online condolences at normansmortuary.com
May 4, 1952 – Feb. 2, 2023
Any legal next-of-kin please step forward and contact Norman's Mortuary at 808-244-4065 or David Spee at 808-579-8244.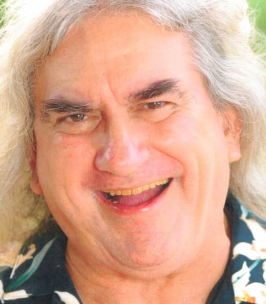 Feb. 7, 1947 – Feb. 3, 2023
Dr. Stefan Joseph Malecek, 75 of Haʻikū, Maui passed away on Friday, Feb. 3, 2023 at Hospice Maui in Wailuku. He was born on Feb. 7, 1947 to Joseph Stephen Malecek and Alvera Marie Moll in St. Louis, Missouri, where he grew up. He traveled the world, residing on the West Coast for many years before moving to Maui, where he found peace.
Stefan was a Viet Nam Veteran, having served honorably in the US Army. He was a retired psychologist and author as well as an honored member of the Mankind Project (MKP).
He is survived by his sisters, Susan (Thomas) Niemeyer & Sandra (Edward) Baker; nieces, nephews, grand-nieces, grand-nephews and many close friends. His life impacted the lives of many others and he will be missed.
Arrangements by Norman's Mortuary with Online Condolences at www.normansmortuary.com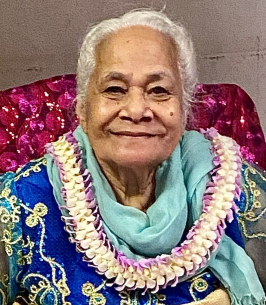 April 7, 1937 – Feb. 4, 2023
Makineti T. Fatai, 85, of Kahului, Maui passed away on Feb. 4, 2023. She was born on April 7, in Tonga.
One day Funeral Service will be held at The Church of JESUS CHRIST of Latter-day Saints at 1300 Maui Lani Pkwy, Kahului, HI 96732 on Saturday, Feb. 25, 2023 from 9 to 1 p.m. Service will be at 12 p.m. Burial to follow at Valley Isle Memorial Park in Haʻikū at 2 p.m.
Arrangements by Norman's Mortuary with Online Condolences at www.normansmortuary.com