Maui Business
Inaugural Western Regional Native Hawaiian Convention set for June 19-22 in Las Vegas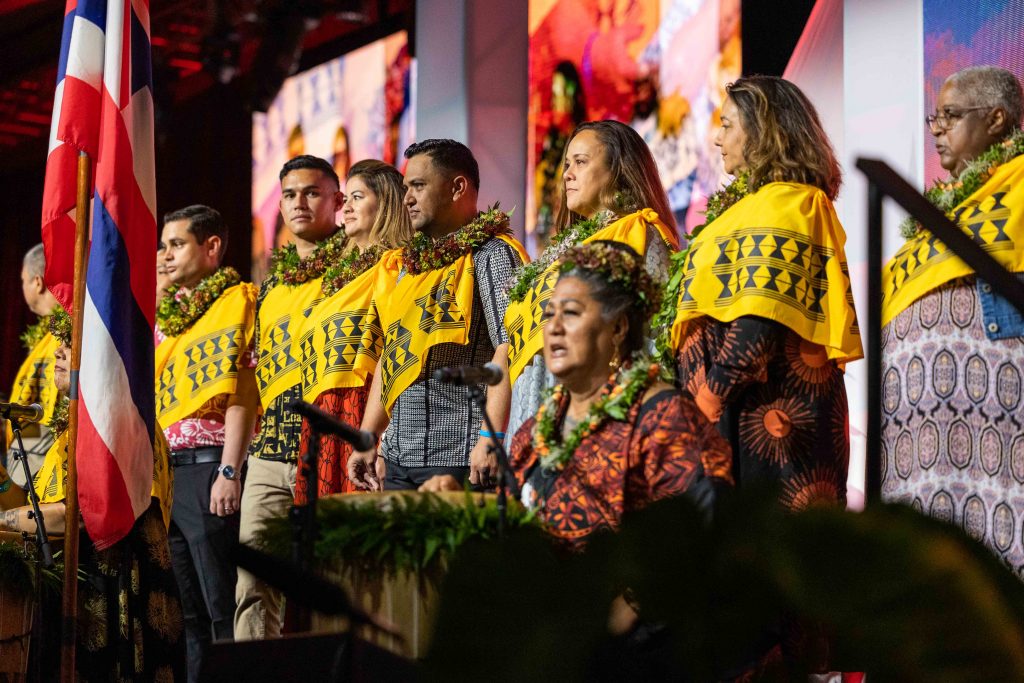 The nonprofit Council for Native Hawaiian Advancement opens registration today for its first Native Hawaiian Convention to be held on the continental United States, scheduled for June 19-22, 2023, in Las Vegas.
The inaugural Western Regional Native Hawaiian Convention will be held at the Westgate Las Vegas Resort and Casino and will feature discussions on cultural perpetuation, housing and tourism, as well as evening hula showcases and other Hawaiian entertainment.
"For two decades, the Native Hawaiian Convention has served as the largest and most consequential gathering of Native Hawaiians to discuss the most pressing issues facing our community," said Kūhiō Lewis, CNHA's chief executive officer. "It's only fitting that we take the convention to the continental United States now that the amount of Native Hawaiians living there has surpassed the number residing in our ancestral homeland. This convention will serve as an opportunity to reconnect with our 'ohana who have left the islands; share our stories, successes and struggles; and chart a course forward towards our common dreams for our community."
ARTICLE CONTINUES BELOW AD
ARTICLE CONTINUES BELOW AD
The convention will bring Native Hawaiian practitioners, educators, entrepreneurs, healthcare and housing providers, elders, artisans, entertainers, and the youth together in Las Vegas; the city with the third highest Native Hawaiian population in the country. The Western Regional Native Hawaiian Convention will feature:
Workshops and presentations on Native Hawaiian cultural practices;
Panels and breakouts with national and Hawaiʻi experts discussing policy issues impacting Native Hawaiians across the nation;
Evening Hawaiian entertainment: evening performances of hula (dance) and mele (song) designed specifically for this Vegas convention; and
Information on programs, grants, and services available to support the Native Hawaiian community, organizations and businesses.
Early registration fee for CNHA members is $250, and the fee for general public is $300. This price is valid through April 15. Reduced $89-per-night hotel rooms are also available for convention attendees.
For more information about the convention and to register, visit https://www.hawaiiancouncil.org/convention.