Maui News
Maui Obituaries: Week Ending Mar. 20, 2023
Maui Obituaries for the week ending Mar. 20, 2023. May they rest in peace.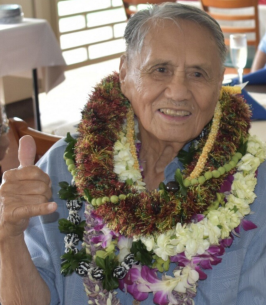 May 24, 1927 – March 3, 2023
Marion Fernandez Cosma, 95 of Hāna, passed away peacefully at home on March 3, 2023. He was born on May 24, 1927 to Felix Cosma and Valentina Fernandez of Hāna, Maui.
He was preceded in death by his eldest daughter, Karen. He is survived by his wife Nancy Cosma and their four children – Amy Kaina (Andrew), Maylynn Ikioka (Dean), Tiana Cosma, Rory Cosma; seven grandchildren – Keone Kaina, Karyn King (Michael), Hopu Kaina Jr. (Heather), Kamalu Kaina (Emy), Jeffrey Nordstrom, Jessica Pratt (Steven), Sarah Ikioka; eleven great grandchildren and three great, great grandchildren. He is also survived by his brother Francis Cosma, Sr. of Wailuku. He leaves behind many loving and caring nieces and nephews.
Marion served in the military, in the Army branch of the armed services from Dec. 15, 1945 to June 19, 1947.
Marion married the one and only love of his life, Nancy, on Aug. 18, 1951. They were married 71 beautiful years. He was a devout Catholic, attended Church every Sunday and prayed the Rosary often. When it became difficult to attend Mass in person, he and Nancy prayed at home and received the Eucharist every Wednesday.
He was a tractor operator for Pioneer Mill Sugar Company for over twenty years until he retired in 1990. He returned home to his birth place in Hāna in 1992 where he built his home with his brother and nephew. He enjoyed his retirement in Hāna with his wife. His heart was content there and he would remind the family of the beauty and humility of Hāna.
Dad was a thoughtful and caring person, he even planted a beautiful gardenia plant, Nancy's favorite flower, near their living room window so the aroma would fill the inside of their home. He spent long hours in his 'āina growing and planting fruit and flower trees and sharing with family and friends the fruits of his labor. He was especially happy when his grandchildren would visit and stay with them. He loved fishing and braved the shorelines of Hāna and Lahaina any chance he could.
He enjoyed an occasional trip to Las Vegas with the family. Dad was a complete family man, attending all the milestone events of his children and their families. He lived for his family.
A funeral service will be held on Tuesday, March 28, 2023 at Christ the King Church in Kahului. Private family viewing at 8:30 a.m., public viewing at 9:15 a.m. and service at 11:15 a.m. Burial will be at Maui Veterans Cemetery, Makawao at 1 p.m.
Many thanks to the Veterans Administration Care Team, Ho'okele Caregivers of Maui, Maui County's Office of Aging and Hospice Maui for the loving care they provided to dad.
Arrangements by Norman's Mortuary. Norman's Mortuary Online Condolences: www.normansmortuary.com
Aug. 12, 1931 – March 9, 2023
Oct. 20, 1935 – March 10, 2023
Kenneth George Slavik, 87 of Portland, Oregon passed away on Friday, March 10, 2023, at Hospice Maui in Wailuku, Maui. He was born on Oct. 20, 1935 to John Slavik & Mary "Mae" Sniegocki of Chicago, Illinois. Kenneth is survived by his loving family Kenneth Slavik and his wife Mari and grandchildren Jessica, Ken, Michelle, daughter Susan Lieblang and her husband Rob and grandson Robert, and partner Patricia Travis. Funeral service to take place at a later date in Chicago, Illinois. Arrangements by Norman's Mortuary with online condolences on www.normansmortuary.com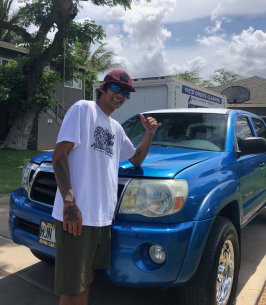 July 15, 1998 – March 10, 2023
Feb. 20, 1929 – March 12, 2023