Maui News
Maui Council tradition of evening budget meetings returns starting March 30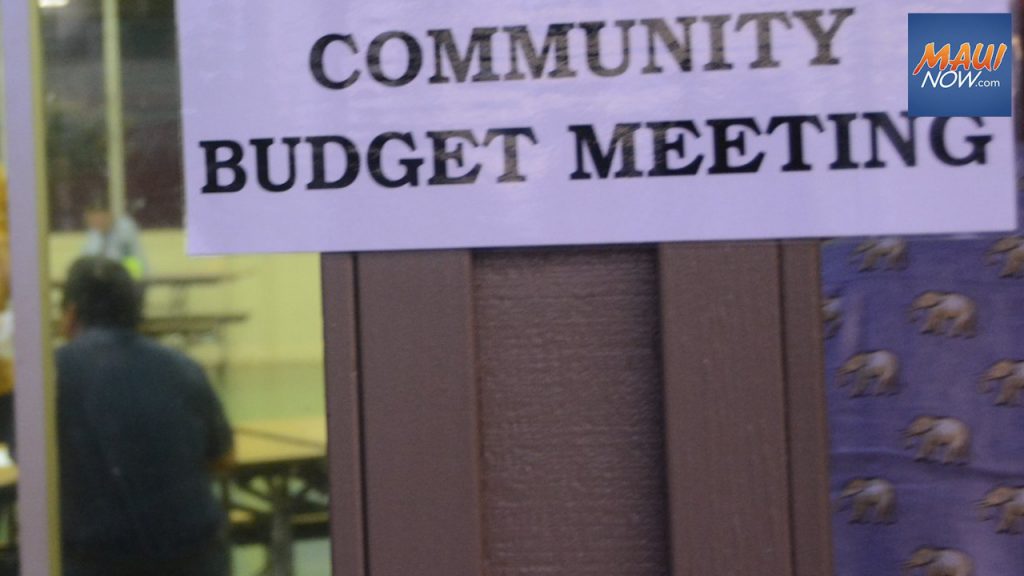 The Budget, Finance and Economic Development Committee will hold evening meetings throughout the county to receive community input on the fiscal year 2024 budget from March 30 through April 13.
Committee chair Yuki Lei K. Sugimura made the announcement saying, "Our goal is to effectively and efficiently use funds in a way that will support our county's needs and values. Community engagement in budget planning is crucial to ensure economic diversity and sustainability."
The budget is the county's financial plan for the upcoming fiscal year, from July 1, 2023 to June 30, 2024. It determines how each department will use funding to carry out duties and the level and type of rates and fees the county may collect throughout the fiscal year.
ARTICLE CONTINUES BELOW AD
ARTICLE CONTINUES BELOW AD
Evening budget meetings in the council's nine residency areas is a tradition that was suspended because of COVID-19. This year's residency area meetings will be the first during the budget session since 2019.
The schedule is as follows, with all meetings to start at 6 p.m.:
March 30, Lahaina Civic Center, Social Hall, 1840 Honoapiʻilani Hwy, Lahaina
March 31, Mitchell Pauʻole Community Center, 90 Ainoa St., Molokaʻi
April 3, Pāʻia Community Center, Social Hall, 252 Hana Hwy., Pāʻia
April 6, Hāna High and Elementary School Cafeteria, 4111 Hāna Hwy., Hāna
April 10, Kīhei Community Center, Main Hall, 303 E. Līpoa St., Kīhei
April 12, Mayor Hannibal Tavares Community Center, Social Hall, 91 Pukalani St., Makawao
April 13, Lānaʻi High and Elementary School Cafeteria, 555 Fraser Ave., Lānaʻi City
Mayor Richard T. Bissen, Jr. is scheduled to submit his first proposed budget to the council on Friday, and the committee will review and vote on revisions in daytime meetings throughout next month in the Council Chamber.
ARTICLE CONTINUES BELOW AD
The council will hold both a public hearing and the Wailuku-Waiheʻe-Waikapū and Kahului residency area meetings on April 14 at 6 p.m. in the Council Chamber.
Written testimony may be submitted through eComment at mauicounty.us/agendas, and oral testimony will be accepted at all meetings. For more information, visit http://www.mauicounty.us/bfed/ or contact (808) 270-7838.