Maui News
Maui Obituaries: Week Ending Mar. 26, 2023
Maui Obituaries for the week ending March 26, 2023. May they rest in peace.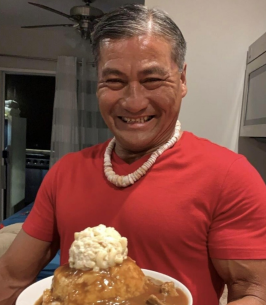 April 26, 1962 – March 17, 2023
For here is the way, God loved the world– He gave His only, unique Son as a gift. So now everyone who believes in Him will never perish but experience everlasting life. -John 3:16 (TPT)
The time has come, our Father has called his son home to Heaven on March 17, 2023.
Mark Recopuerto, a.k.a. Rico, is survived by his beautiful, loving wife, Silvia; his keiki, Napa (Kryste- Caleb, Ikua, Chloe, Caz), Tamika (Desmond- Kahuliaupono), Matthew (Mahea- Saige, Achilles), Skye Malani (Zye, Zayde, Zeisha), Lelehau'oli (Amelia, Hekoaholu), Shane Nainoa; his siblings, Leonard (deceased), Robert, Darlene Bascar, Brian, Brenda Manegdeg, Dirk and Kent.
Rico was full of aloha and radiated positive energy that was contagious. If you knew Rico, you could find him at the beach jamming his guitar, cooking for his food truck (Ma'ana Wagon), talking stories with anyone & everyone, or spending time with his ʻohana. He was Mr. Aloha with the biggest heart. Rico was one of a kind and will be truly missed from Maui to Switzerland!
There will be a celebration of life with information forthcoming.
Jesus responded, "I promise you—this very day you will enter paradise with me." -Luke 23:43 (TPT)
Feb. 6, 1965 – March 19, 2023
Lemani Vena, 58 of Kīhei, Maui passed away on Sunday, March 19, 2023 at Maui Memorial Medical Center surrounded by his loving family. He was born on Feb. 6, 1965 to Nikola and Tufui Vena in Tonga.
Two-day Funeral Service will be held at St. Theresa's Church at 25 W Līpoa St., Kīhei, HI 96753 on Thursday, April 13, 2023 from 6 p.m. to 9 p.m. and will continue on Friday, April 14, 2023 from 9 a.m. to 1 p.m. Service will be at 10 a.m. Burial to follow at Valley Isle Memorial Park in Haʻikū at 2 p.m.
Arrangements by Norman's Mortuary with Online Condolences at www.normansmortuary.com