Maui Activities
Top 20 things to do on Maui June 21-27: Rebel Souljahz's reggae, Maui Film Festival, Beatbox Championship, guitar festival
By Gary Kubota

June 21, 2023, 4:00 AM HST
* Updated
June 26, 9:42 PM
Reggae has had a major impact on Hawaiʻi music as demonstrated by Jawaiian music founder Brother Noland, recipient of the 2019 Lifetime Achievement Award from the Hawaiian Academy of Recording Artists, and the rising success of the Hawaiʻi band Rebel Souljahz.
Both are in Maui Now's "Top 20 Things To Do…" list this week. Also at the top of the list are free concerts — the annual Ki Ho'alu Guitar Festival and the Hawaiʻi Make Music Concert — the Maui Film Festival and the Hawaiʻi Beatbox Championship.
Check out our Top 20 list below. And for a comprehensive list of upcoming events — concerts, shows, entertainment, community events and outdoor/farmers markets — for this week and beyond, click here.
No. 1 – Rebel Souljahz performing at the MACC (June 23, Kahului)
The Hawaiʻi reggae band Rebel Souljahz is riding high with its newest album "Move With Love." The song Herb Whiskey & Reggae has received more than 3.4 million views on YouTube in 2 months. It's the fifth album for the Waipahu group whose members met in high school.
The band's music is heavily infused with jazz and R&B that provides unique harmonies. The group has more than 50 songs on its youtube channel with 109,000 subscribers. Joining Rebel Souljahz is the Aotearoa (New Zealand) native group Katchafire with songs that include "Love Today."
The concert starts at 5:30 p.m. on Friday. For more information and tickets, go to mauiarts.org. The Maui Arts & Cultural Center box office is not open for window sales but is available for ticketing inquiries only Tuesday through Friday, 10 a.m. to 4 p.m., or by phone at 808-242-7469.
No. 2 – Kī Hōʻalu Guitar Festival at the MACC (June 25, Kahului)
ARTICLE CONTINUES BELOW AD
ARTICLE CONTINUES BELOW AD
The 32nd Annual Ki Ho'alu Guitar Festival at the Maui Arts & Cultural Center is a free family friendly festival for residents and visitors. Its all-star lineup includes some of Hawai'i's best slack key guitar players who will perform a full afternoon of melodious Hawaiian music.
Kī Hōʻalu, translating literally from the Hawaiian as "loosen the key," indicating the tuning in slack key guitar technique, is a musical tradition dating back to 19th century paniolo (cowboys) who played around the campfire after completing a day of ranch work.
Artists performing include: Darrell Aquino, Kevin Brown, John Cruz, Stephen Inglis, Kawika Kahiapo, Kamuela Kahoano, Dwight Kanae, Chris Lau, Makana, Bobby Moderow, Anthony Pfluke, Paul Togioka and Nāmaka Cosma White.
Festival-goers are encouraged to bring their own lawn chairs, blankets or lauhala mats and relax on the grassy lawn. There will be food trucks and island crafters and merchants will be on site with displays of local arts and crafts for purchase. The festival on Sunday begins at 3 p.m., with gates opening at 2:30 p.m.
No. 3 – Makawao Rodeo Parade, June 24
The Makawao Rodeo Parade starts Saturday at 9 a.m. at the Makawao Elementary School and ends at about 1 p.m. The Parade Grand Marshal is Donna Otsuka. A country concert including entertainment by Melveen Leed will be held at 1 p.m. at the Oskie Rice Event Center. Spectator shuttle parking for the parade is available at Oskie Rice Event Center for a $5 donation. Tickets are required for entry may be purchased here.
No. 4 – 2023 Maui Film Festival: Stardust Cinema (June 28-July 2, Kahului)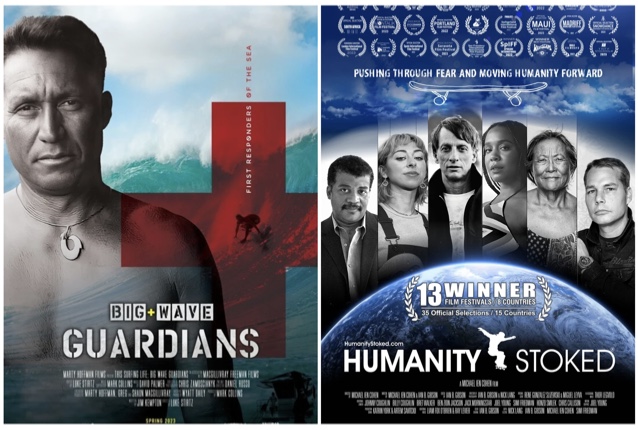 ARTICLE CONTINUES BELOW AD
The Maui Film Festival presents the Stardust Cinema with two feature films per evening — and music, hula, awards, speakers and short films at the Maui Arts & Cultural Center's A&B Amphitheater and Yokouchi Pavilion.
The five-night festival begins Wednesday with the films "Big+Wave Guardians" about life guard rescues in massively big waves on Oahu's North Shore and "Humanity Stoked," which profiles world-class skateboarders. The festival also includes "Common Ground," which is about farmers restoring the soil through pre-colonial practices and includes appearances by Jason Momoa and Woody Harrelson.
Five-night passes on sale only by phone at 808-242-7469 at offices open Tuesday through Friday from 10 a.m. to 4 p.m. Individual nightly tickets are $36 on sale at MauiArts.org. Gates open at 5 p.m. For more details, go to the Maui Film Festival website.
No. 5 – Kīhei Fourth Friday block party (June 23, Kīhei)
The band Nevah Too Late and Arlie Asiu will perform at this monthʻs Kīhei Fourth Friday at the Azeka Place Shopping Center Mauka from 6 to 9 p.m.
The family-friendly event includes arts, crafts, face painting, balloon twisting and dinosaur rides for the kids. It also features classic cars, food trucks, local retail vendors from 6 to 9 p.m. There are also more than a dozen restaurants at the center. The event and parking at Azeka Makai (across the street) is free.
No. 6 – Lahaina Sunset Jazz Benefit at Chocolate Factory (June 25, Lahaina)
ARTICLE CONTINUES BELOW AD
Jazz Maui presents a sunset jazz benefit in Lahaina, featuring Latin and Brazilian jazz by the Godinez Family Quartet from 5 to 7 p.m. on Sunday at the Maui Ku'ia Estate Chocolate Factory, 78 Ulupono Street.
The quartet includes Felipe Godinez on bass, Sal Godinez playing piano, Duke Gadd on drums and Mike Ferenci on guitar. Concert goers can enjoy great live jazz and sunset views accompanied by chocolate/beverage pairings in the open-air upstairs pavilion at the Chocolate Bar. Attendees must be 21 or older. Advance ticket purchase is required and tickets are available at the Chocolate Factory or JazzMaui.org. Ticket proceeds support youth music workshops in Maui schools.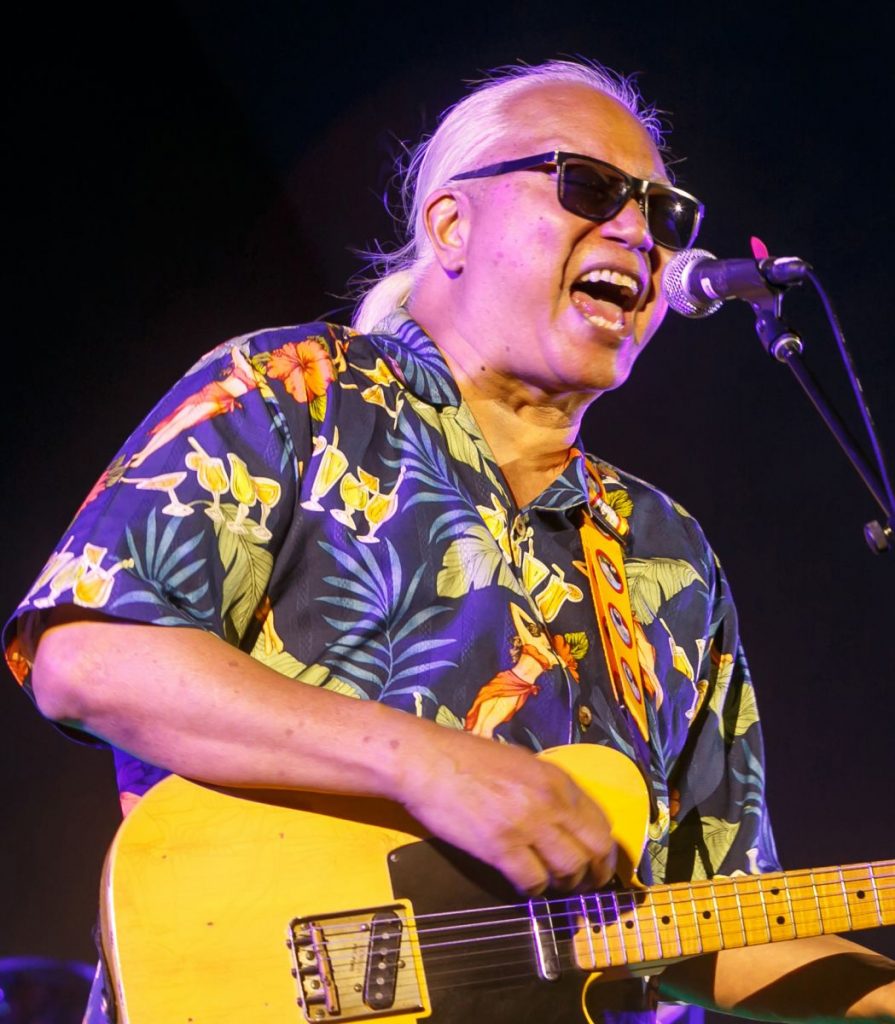 No. 7 – Grammy winner George Kahumoku features Brother Noland, (June 28, Napili)
Brother Noland, the father of Jawaiian music who's credited with early introduction of reggae sound with a Hawaiian flair, performs with multiple Grammy winner George Kahumoku and his ʻohana at the Nāpili Kai Beach Resort on Wednesday from 6:30 to 8:15 p.m.
Noland, who received a 2019 Lifetime Achievement Award, wrote and performed the ground-breaking song "Coconut Girl" in the 1980s. His website is www.brothernoland.com. For more information and tickets, go to Kahumoku.com. Last year, Kahumoku also received the Hawaiʻi Academy of Recording Artists' 2022 Lifetime Achievement Award.
No. 8 – John Cruz at ProArts Playhouse (June 21, Kīhei)
Multiple Nā Hōkū Hanohano winner and songwriter John Cruz performs as a resident artist to an intimate audience at ProArts Playhouse on Wednesday at 7 p.m. Cruz, a guitarist and singer, is known for his song "Island Style" and also his participation in the Playing for Change YouTube video "All Along the Watchtower."
More than a million listeners stream Cruz's recordings every year. He is a contributor to the Grammy winning album "Slack Key Guitar, Vol. 2." For more information and tickets, go to proartsmaui.org or call 808-463-6550.
No. 9 – Fleetwood's Blues Band members (June 22, Lahaina)
Bassist-singer Lenny Castellanos joins other members of Grammy-award winning Mick Fleetwood's Blues Band to perform classic rock and blues at Fleetwood's on Front Street on Thursday from 7:30 to 9:30 p.m. on the main stage. On the rooftop stage at the same time, there's jazz and blues singer Sheryl Renee who performs with her band. For more information, including reservations, go to fleetwoodsonfrontst.com
No. 10 – Hawai'i Beatbox Championship at da Playground (June 24, Māʻalaea)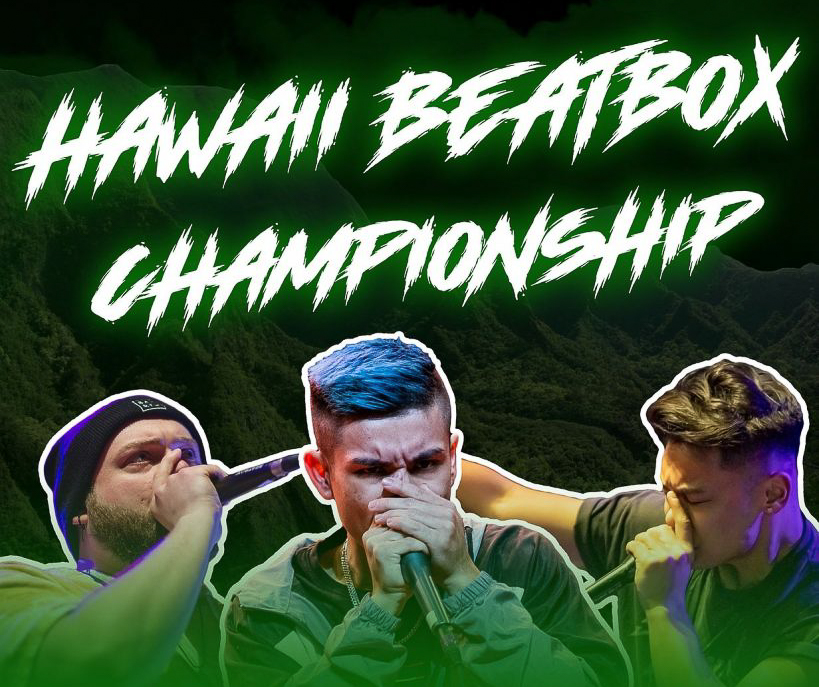 It's poetry with a beat, a rapid fire and sometimes a loud blaze of words. Actor-comedian Chino LaForge is hosting the Hawaiʻi Beatbox Championship at da Playground Maui on Saturday from 4 to 7 p.m.
The competition is open all ages. Registering for the competition may be done at the door or by messaging Hawaii_Beatbox on Instagram. Parking is free after 5 p.m. For more information and tickets, go to daplaygroundmaui.com or call 808-727-2571
No. 11 – Cumbia Wepa Contest at da Playground (June 24, Māʻalaea)
Latin dancing just got pushed up a notch with "The Ultimate Latin Vibe" on Fiesta Saturday with $500 to the winner of the Cumbia Wepa Contest. It's DJ Jamn J with special guest DJ Style. The contest is sponsored by Amigo's, Certified Sounds Maui, M.A.C. Detailing and Fiesta Time.
For information, go to @djjamnj808 Facebook and Instagram. Attendees must be 21 years and older. Parking is free after 5 p.m. For more information and tickets, go to daplaygroundmaui.com or call 808-727-2571.
No. 12 – Nā Hōkū Hanohano winner Stephen Inglis (June 24-25, Kula)
Nā Hōkū Hanohano winner Stephen Inglis, a slack key master from Honolulu, entertains at The Point Cafe at Ocean Organic Vodka in Kula on Saturday and Sunday from 5 to 7 p.m. The music is free.
Other entertainment throughout the week at Ocean Organic Vodka includes:
Thursday: Master guitarist Matt Del Loma performing roots, rock, Bluegrass, and island rhythms.
Friday: Jason Arcilla with island-style grooves.
Monday: 'Ukulele and falsetto master C.J. Boom Helekahi.
Tuesday: Pianist-guitarist Mark Johnstone of Mick Fleetwood's Blues Band performing jazz, blue and reggae island grooves.
Wednesday: Slack key artist Wilson Kanaka'ole, lead guitarist for Brother Noland.
No. 13 – Teri Garrison performs Upcountry (June 28, Kula)
Singer-songwriter Teri Garrison performs at the Mahalo Aleworks at the Kulamanu Town Center on Wednesday from 6 to 8 p.m. Garrison has toured with Willie Nelson.
Teri's CD "The Eyes" is on Nelson's Pedernales Record label and TYG records. It includes harmonies with Nelson. Her song "The Eyes" won at Nashville's Embassy Music Songwriters Contest. For more information, go to MahaloAleworks.com
No. 14 – Latin Night at Heritage Hall (June 24, Pāʻia)
Salsa and bachata dance lessons begin at Heritage Hall at 401 Baldwin Ave. in Pāʻia on Friday at 8 p.m. before the band of Dr. Nat and Rio Ritmo perform at a dance at 8:30 p.m.
Bring your own beverages, alcoholic or non-alcoholic. The hall has good ventilation and room for dancing as well as seating. Itʻs $15 for adults and $10 for 18 and under. Eduardo and his tacos will be on site.
No. 15 – Upcountry Farmers Market (June 24, Kula)
The Upcountry Farmers Market takes place at the Kulamalu Town Center on Highway 37 near Long's Drugs on Saturday from 7 a.m. to 11 a.m. It sells fresh locally grown organic produce including coconuts, macadamia nuts, fresh caught fish, tropical flowers, plants & trees, Maui grown coffee, lilikoʻi butter, raw and vegan prepared foods and exotic prepared foods such as Thai.
For more information, including any changes in schedule, go to upcountryfarmersmarket.com.
No. 15 – Randall Rospond at South Shore Tiki Lounge (June 19, Kīhei)
Songwriter-singer Randall Rospond performs "funky, groovin' poetic folk" at the South Shore Tiki Lounge on Monday, from 4 to 6 p.m. Rospond, a band member of the Haʻikū Hillbillys, has opened concerts for Leon Russell, John Prine and Jackson Brown.
His website is randallrospond.com. For more information, go to SouthShoreTiki.com or call 808-874-6444.
No. 16 – RedMelo at da Playground (June 23, Māʻalaea)
The Maui reggae band Redmelo performs at da Playground Maui on Friday at 10:30 p.m. Doors open at 9:30 p.m. Their song "Get Enough" has more than 59,000 views on YouTube, and "Masquerade" has 41,000 views.
Attendees must be 21 years and older. Parking is free after 5 p.m. For more information and tickets, go to daplaygroundmaui.com or call 808-727-2571
No. 17 – Kika Kila with Geri Valdriz at Maui Coffee Attic (June 24, Wailuku)
Master lap steel guitarist Geri Valdriz with his band Kika Kila take you back to a different era by performing traditional Hawaiian music at the Maui Coffee Attic on Monday at 11 a.m. The performance is free.
His website gerivaldriz.com includes his performance of song "Lapahoehoe Hula." For more information, go to mauicoffeeattic.com or call John at 808-250-9555.
No. 18 – Marine art exhibit at Hui Noʻeau Visual Arts Center (Through July 21, Makawao)
The art exhibition, "Beneath the Surface: Marine Life of Hawaiʻi," celebrates marine biodiversity and runs through July 21 at Hui No'eau Visual Arts Center. The center collaborated with Gar Waterman, the 2023 Artist in Residence, to engage the community in the discovery, celebration and conservation of Hawai'i's marine ecosystems.
The exhibition includes Waterman's nudibranch sculpture, dynamic artwork created by Maui's school children, and works of marine-themed art created by local artists.
The Hui Noʻeau at 2841 Baldwin Avenue is open Tuesday through Saturday from 9 a.m. to 4 p.m. For more information, go to huinoeau.com or call 808-572-6560.
No. 19 Friday Night Art Night in Lahaina (June 23, Lahaina)
June 23 is Friday Night Is Art Night in Lahaina, with dozens of galleries featuring appearance by guests artists and sometimes entertainment.
Guitarist-singer Joe Cano performs at Sargent's Fine Art & Jewelry on Friday and Saturday from 6 to 9 p.m. This week's featured artist at Sargent's is impressionist Roman Czerwinski.
No. 20 – Nevah Too Late with a hula dancer (June 28, Wailea)
The band Nevah Too Late is performing a free concert with a hula dancer at The Shops At Wailea on June 28 from 4:30 to 6 p.m. The band performs music from oldies and traditional Hawaiian ranging from the 1920s to the present, including holiday music.
Band members are Derek Bal on lead vocals and guitar, Randy Level on 'ukulele and vocals, and Mickey Felipe on bass and vocals. Hula dancer Hulali Brede also will perform.
Editorʻs Note: Send inquiries or event listings with attached photographs about Maui Entertainment, Arts and Community events to [email protected]. To add events directly to the Maui Now Events Calendar, click here.