Maui Arts & Entertainment
Photos: 2023 Makawao Rodeo Parade winners, outstanding entries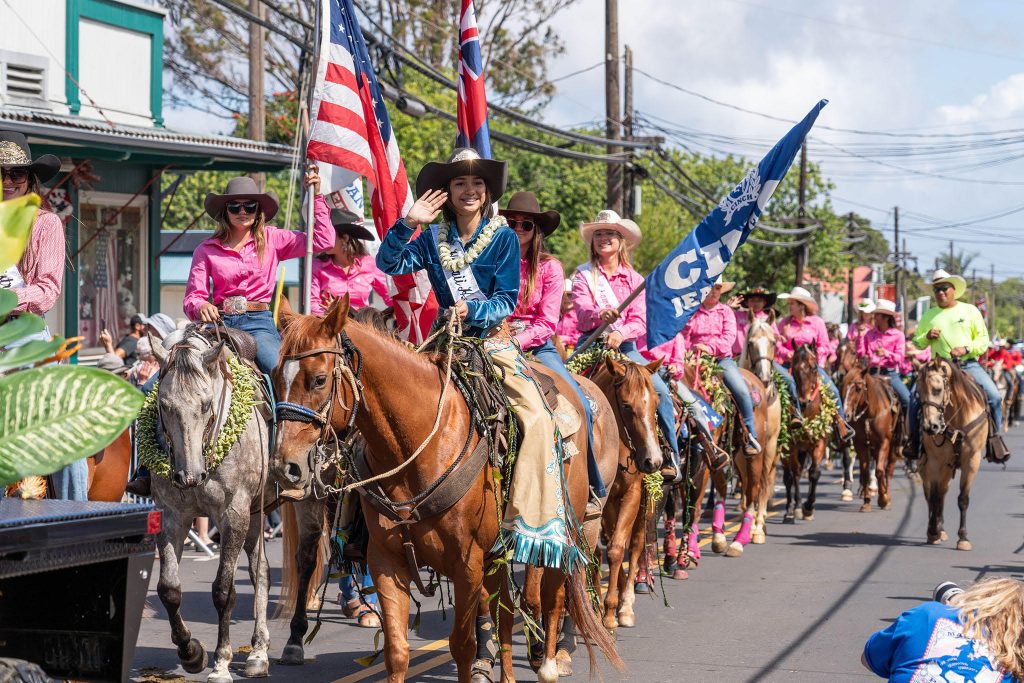 The Makawao Rodeo Parade returned in full flair on Saturday after a three-year hiatus due to the pandemic. Spectators were greeted in true paniolo style with mounted and walking units, and popular stick horse races for keiki. The 2023 Parade Grand Marshal, Donna Otsuka directed the keiki pāʻū unit, and Duane Hamamura was the event's Special Honoree this year. 
The event also featured classic cars, scouts, firefighters and rodeo youth.
Event organizers released a list of awards presented to various groups for outstanding entries.
Best Parade Horse:  Lānaʻi
Best Mounted Rider:  Maui Youth Rodeo 
Best Mounted Keiki:  Keiki Pāʻū
Best Mounted Group:  Maui Youth Rodeo
Best Commercial Entry:  KTS Customs & Detailing
Most Unusual: Maui Classic Cars 
Best Musical: KAOI Radio w/Marty Dread & Makawao Hongwanji Scouts 
Best Theme Representation: Maui Fire Dept./Ocean Safety Engine 5 and the 39th Recruit Class
Most Patriotic:  Goodfellow Bros.
Most Hawaiian: Lānaʻi Pāʻū
Best Overall/Highest Collective Score: Maui Youth Rodeo.
ARTICLE CONTINUES BELOW AD
ARTICLE CONTINUES BELOW AD
2023 Makawao Parade co-chair, Ana Peterson extended a special thanks to volunteer announcers: Sista Val from KPOA 93.5 FM, Kathy Collins of Manaʻo Radio 91.7 FM, and Shaggy Jenkins.
The Makawao Stampede Rodeo and other festivities continue from June 30 to July 2, 2023. Events include a Makawao Stampede Bull Bash on June 30 at the Oskie Rice Arena.
Details and updates are available on the Makawao2023 Instagram account.