Maui Arts & Entertainment
Amy Hānaialiʻi: A Pālehua Christmas holiday concert, Nov. 25
The Maui Arts & Cultural Center will kick off the holiday season in style with its presentation of Hawaiʻi's top-selling female artist ever, Maui's own Amy Hānaialiʻi. This special musical evening will be full of classics, including well-loved Hānaialiʻi classic songs and Christmas classics including selections from her acclaimed holiday album, A Hawaiian Christmas. The concert is in Castle Theater, Saturday, Nov. 25 at 7:30 p.m. Tickets go on sale at 10 a.m. online only to MACC members Thursday, Oct. 19 and to the general public Friday, Oct. 20.
This concert is part of the MACC's Ho'onanea concert series so there will be pre-show festivities in the Yokouchi Pavilion courtyard, displays of Maui arts & crafts, with dinners, snacks and a full range of beverages available for purchase.
The MACC will be a collecting donations for the Maui Food Bank at this event for distribution to those impacted by the wildfires. Patrons who bring a Maui Food Bank donation will be entered into a drawing to win a post-show meet & greet with Amy Hānaialiʻi.
ARTICLE CONTINUES BELOW AD
ARTICLE CONTINUES BELOW AD
Amy Hānaialiʻi, a six-time Grammy nominee and an eighteen-time Nā Hōkū Hanohano Award winner, pays tribute with this concert to the award-winning song, Pālehua, one of Hawaiʻi's most famous songs, and one of the world's most danced-to songs among hula hālau across the globe. Pālehua, a beautiful mountain on Oʻahu, inspired creative magic when Amy Hānaialiʻi and the late Uncle Willie K united there 25 years ago to compose some of Hawaiʻi's most beloved songs. The song, Pālehua, was named one of the best 50 songs ever written by Honolulu Magazine. A world premiere video in honor of this milestone will be a part of the evening's diverse program.
Hānaialiʻi's talent emerges from a disciplined classical training, fused powerhouse vocals, and honoring her family's worldly heritage and rooted ancestral responsibility. Amy has played for the Dalai Lama, two inaugural balls in Washington D.C. for President Obama and the first entertainer ever to perform in the Great Hall of the People in Tiananmen Square, China. Amy has played for sold out crowds in Europe, Japan and all across America and French Polynesia. Hānaialiʻi's Friends and Family album showcased a memorable duet with music legend Willie Nelson.
Alongside and recording with the best, Amy also has performed live and opened for renowned artists like Earth, Wind and Fire, Carlos Santana, Boz Scaggs, Diana Krall, Joe Cocker and many more. Her upcoming release features a duet with Michael McDonald.
ARTICLE CONTINUES BELOW AD
Hānaialiʻi has played to sold-out shows at venues such as the Blue Note New York and Japan, New York's Feinstein's and The Cutting Room, San Francisco's Stern Grove, and numerous performances with orchestras in concert halls worldwide.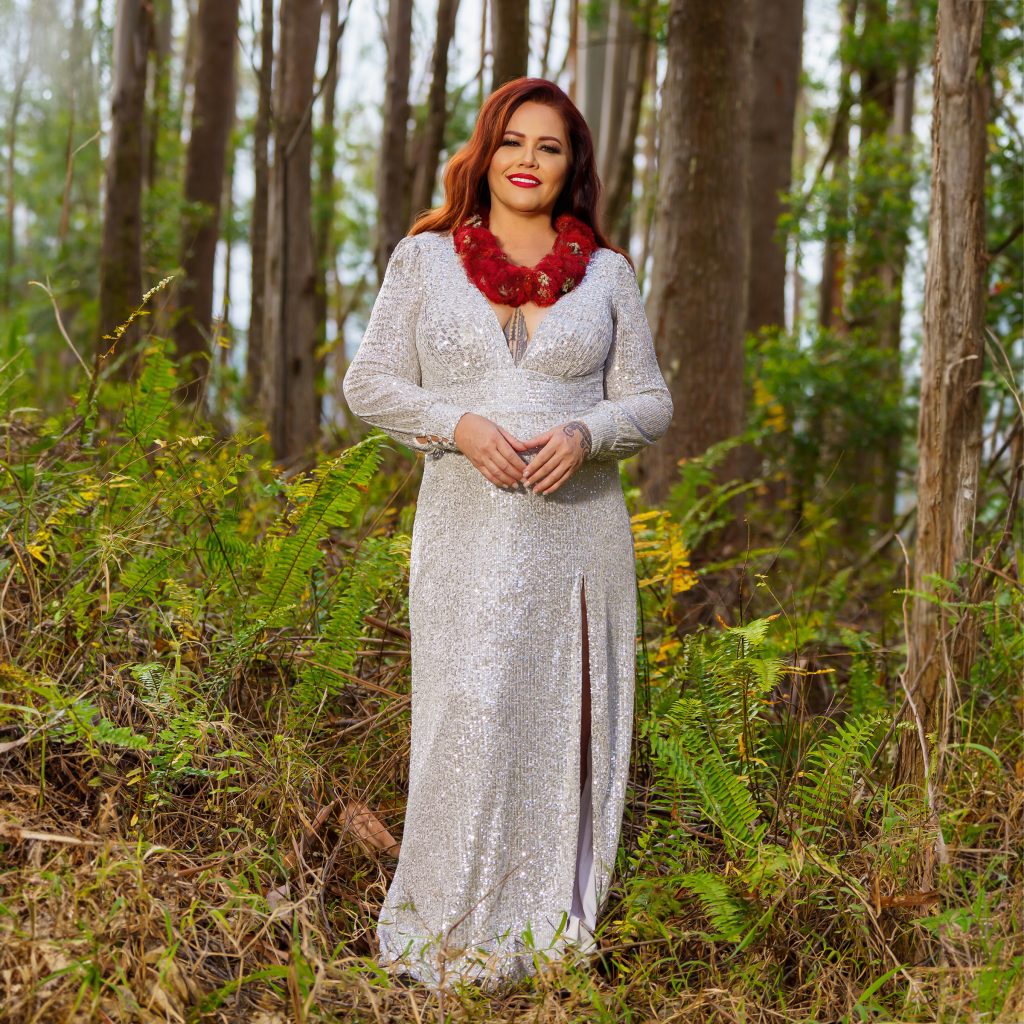 Tickets are $15, $25, $45, $65, and a limited number of premiere $125 seats, plus applicable fees. MACC members receive a ten percent discount and keiki 12 and under are half price (both excluding the $15 tickets).
Tickets go on sale online only to MACC members at 10 a.m. Thursday, Oct. 19 and to the general public Friday, Oct. 20. The MACC Box Office is not currently open for window sales but is accessible by phone (808-242-SHOW [7469] ) and email (b[email protected]) Tuesday through Friday, 10 a.m. to 4 p.m.