Maui News
Three-Day Relay For Life of Maui Goes Virtual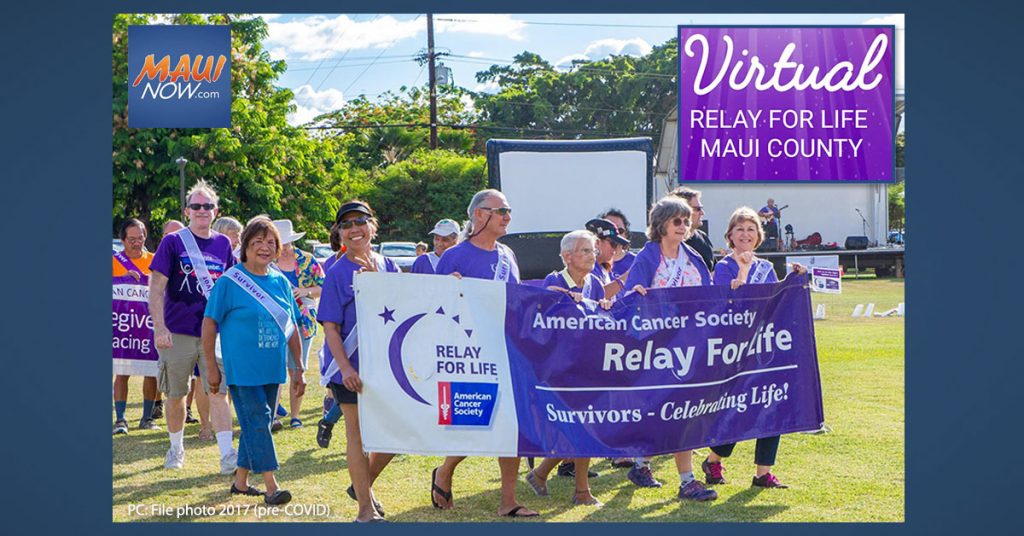 Due to the COVID-19 outbreak, the previously scheduled Relay For Life of Maui County will be a virtual event and is rescheduled for Sept. 25, 26 and 27, 2020 as a livestream event starting at 6 p.m. on the Relay for Life Maui County Facebook page.
"During this difficult time, cancer won't stop, and neither will we," said Jenn Bueno, Relay For Life of Maui County volunteer and event chairperson. "Even though we cannot currently be face-to-face, we're committed to continuing to fight cancer head-on and hope that you will stand together with us, even when we're apart."
The Relay For Life movement celebrates people who have been touched by cancer, gives participants an outlet to remember loved ones lost, and take action for lifesaving change.
ARTICLE CONTINUES BELOW AD
ARTICLE CONTINUES BELOW AD
"The virtual event will still have the same elements the community has come to look forward to year after year, including a parade of teams, a luminaria ceremony and silent auction and our King Braddah Bling contest, but will be spread over the three days," said Kellen King, Relay For Life of Maui County event leadership volunteer.
Program for the virtual Relay For Life of Maui County:
Sept. 25, 2020: Parade of Teams
Sept. 26, 2020: Luminaria Ceremony and Silent Auction (4 to 9 p.m.)
Sept. 27, 2020: King Braddah Bling
Funds raised help the American Cancer Society to continue with cancer research, its 24-hour helpline, and for continuing services to get patients the care and support they need.
ARTICLE CONTINUES BELOW AD