Maui News
Maui Girl Recovering from Hodgkin's Lymphoma, gets Wish Granted
An 18-year-old from Kīhei, Maui, had her wish for photography and videography equipment granted from Make-A-Wish Hawaiʻi over the weekend in Mākena.
Natalie is recovering from treatment for Hodgkin's Lymphoma, after being diagnosed in February 2021. She subsequently traveled to Oʻahu each month for treatments with her mom, finally completing her series of hospital visits in August of this year. 
Natalie's volunteer wish granters, Jen McNeff and Nikki Wong helped to make her special wish come to life at a private picnic gathering on Saturday, in which Natalie was surrounded by her family and Make-A-Wish ʻohana at the White Orchid Beach House on Mākena Road. 
ARTICLE CONTINUES BELOW AD
ARTICLE CONTINUES BELOW AD
Goodfellow Bros. was among the companies that made the wish possible through donations. "We are grateful to partner with Make-A-Wish to help Natalie further her skills in photography and videography. Her story touched my heart, and to help make her wish come true on our company's 100-year anniversary is extra special for our construction team," said the Goodfellow Bros. CEO, Chad Goodfellow.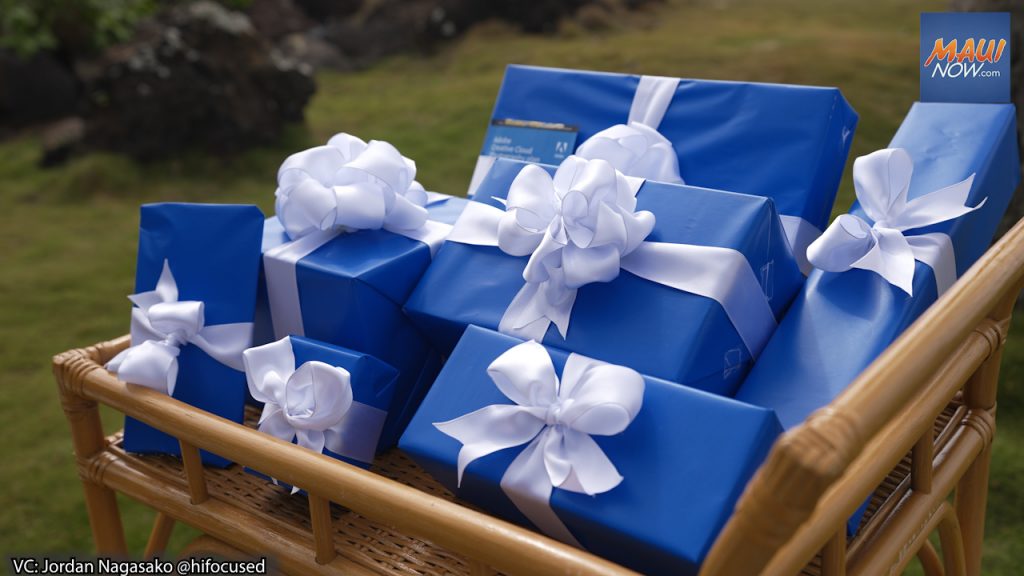 Other businesses contributing to the special wish included: Picnic Maui, Leoda's, Da Kitchen, Haku Maui, Aloha Collection, and HI Focused Cinematography.
Natalie enjoys crafts, including creating beaded jewelry, sewing swimsuits, painting, and taking photos. She is also involved in helping with her mom's swimsuit business on social media. Natalie's wish to have quality equipment was motivated by her desire to take professional product shots and video. 
ARTICLE CONTINUES BELOW AD
"I'm just feeling super happy right now," Natalie said on her wish day. "I got a camera and some accessories, as well as a MacBook. I really want to start taking more photos and videos and I think that having a camera will really help that out." She hopes to launch a YouTube channel to feature her videography in the future. 
Natalie's favorite place to take photos is at the beach, so it was fitting that her wish reveal unfolded at the water's edge, surrounded by her family. "The environment is super nice. I'm so happy that I was able to experience it here at the beach," said Natalie, who is hoping to capture more beachside memories and moments both here and outside the country, when her family is once again able to travel. 
As part of her wish, Natalie and her ʻohana made lei po'o with instruction from Haku Maui, setting Natalie up for some of her first shots and video blogs to capture with her new camera. The entire family spoke of their plans to spend the rest of the afternoon surfing some local waves while wearing their beautiful lei.