Maui Election
Stufflebean and Landgraf round out director appointments under Bissen administration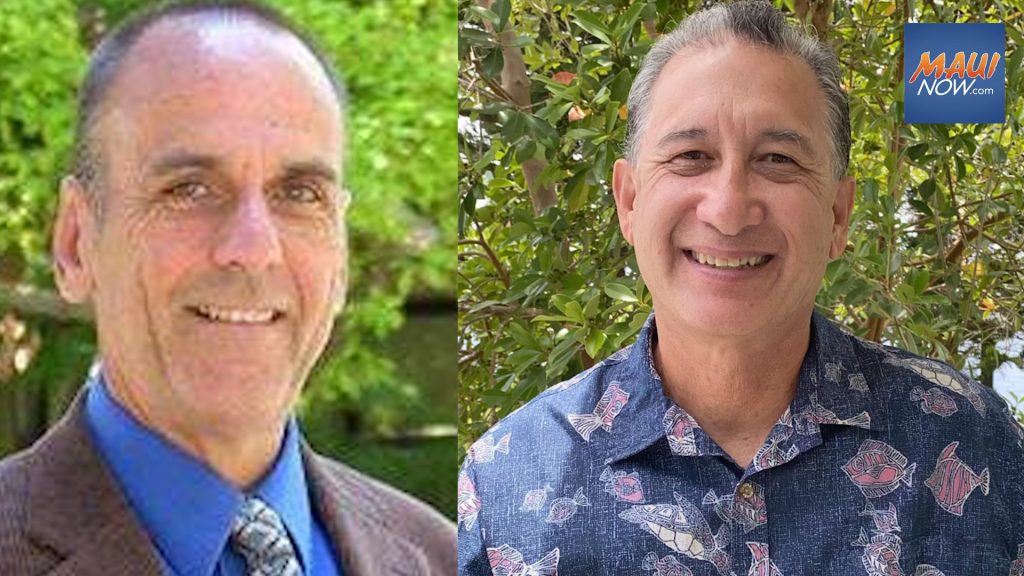 Mayor-elect Richard Bissen completed his director appointments with the selection of John Stufflebean to lead the Department of Water Supply, James "Kimo" Landgraf to serve as deputy director.
Stufflebean has over 40 years of experience working in local government including 24 years as a department director responsible for the operational and administrative aspects of potable and recycled water systems, wastewater and stormwater management, solid waste management, and watershed protection.
His extensive background includes leading sustainability efforts in Missouri, California and Australia that involved resource recovery, climate action efforts, and renewable energy initiatives.
ARTICLE CONTINUES BELOW AD
ARTICLE CONTINUES BELOW AD
He led the $5 billion Pure Water project that will produce half of San Diego's water supply from treated wastewater, reducing ocean discharges.
Stufflebean is a Maui-based consultant with Management Partners/Baker Tilly, a firm specializing in helping local government leaders improve their operations and increase operational efficiency.
He received a Bachelor of Science in Civil Engineering from Colorado State University, a Master of Science degree in Sanitary Engineering from the University of Arizona, and a master's degree in Public Administration from the University of Missouri in Kansas City.
ARTICLE CONTINUES BELOW AD
For more than 30 years Landgraf has worked in the water industry in the government and private sectors including over 17 years with the County of Maui's Department of Water Supply, serving as Acting Water Treatment Plants Division Chief since 2018.
In 2017, he received the department's employee of the year award and was recognized for his technical expertise and knowledge of the upcountry water system and for his role in developing strategies to control Lower Kula disinfection by-product levels while saving money for customers, according to an announcement from the new administration.
In the private sector, Landgraf has 17 years of experience as the operations manager for JN Construction, overseeing waterline projects on Maui and water tank installations on Hawaiʻi Island.
ARTICLE CONTINUES BELOW AD
He is a graduate of Kamehameha Schools Kapālama and attended Washington State University and the University of Hawai'i Mānoa where he studied mechanical and civil engineering.
"Every citizen has the right to clean water. As a critical natural resource needed for drinking, sanitation, hygiene, and agriculture government has the responsibility to protect water sources and to responsibly plan for and maintain infrastructure to deliver water to meet our citizens' needs. The importance and value of our water resources also means recognizing and finding a way to support our cultural rights of taro farmers and small independent farmers while finding a way to support opportunities of diversified agriculture that larger farming entities can offer and operate in good faith," said Mayor-elect Bissen.
"There are many opportunities and challenges ahead of us as we carefully address critical issues related to water. I'm looking forward to our county benefiting from the expertise in planning, implementation, and operations that John and Kimo will bring. They will make a strong leadership team tasked with a significant opportunity to find solutions," he said.
Appointments of department directors are subject to confirmation by the County Council.