Maui News
Duke's Beach House Maui receives Nō Ka ʻOi Highway Hui Award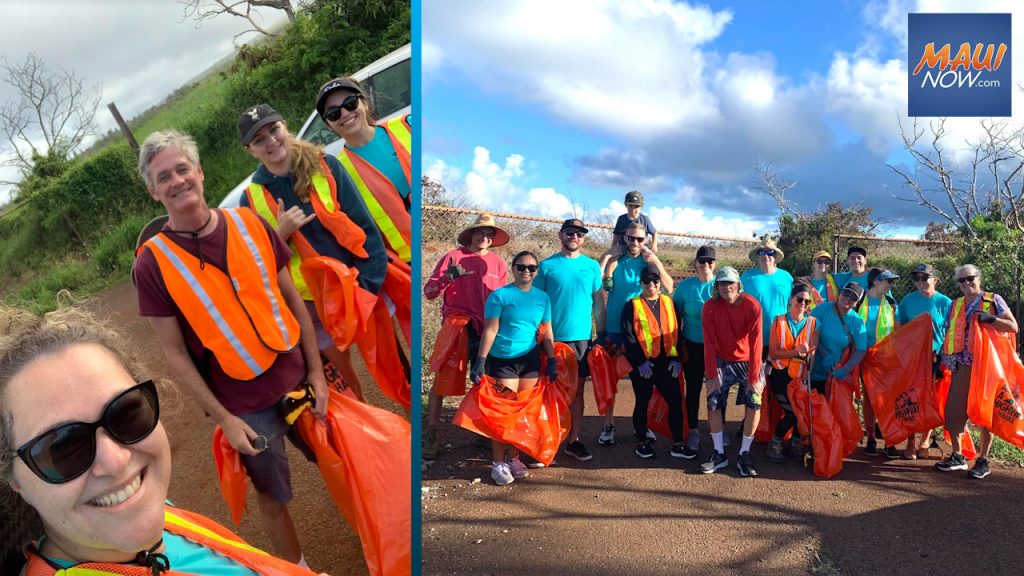 For Maui born-and-raised resident Lauren Kiek, picking up trash is about pursuing a personal passion: protect the land, enjoy the ocean.
Kiek is the assistant general manager of Duke's Beach House at the Honua Kai Resort & Spa in Kāʻanapali, and the coordinator of the restaurant's Adopt-A-Highway cleanups.
In recognition of its environmental volunteerism, the popular eatery has been selected by the State of Hawaiʻi Department of Transportation, Highways Maui District as its first Nō Ka ʻOi Highway Hui Award recipient of 2023.
ARTICLE CONTINUES BELOW AD
ARTICLE CONTINUES BELOW AD
"I'm really excited to accept this award because we started this program with Duke's Beach House back in 2017 and I've been coordinating our cleanup events since then," Kiek said. "To be recognized for all the hard work our employees do cleaning up along the highway is really exciting for us.
"Anything you see on the highways will eventually end up right in the ocean. That's one of the biggest reasons we participate in Adopt-A-Highway, because to be able to enjoy ocean life, you need to do some hard work and make sure it's beautiful and stays beautiful for everyone."
According to Ty Fukuroku, program manager of Highways Maui District's Environmental Management, Duke's Beach House has consistently conducted a cleanup every quarter since the restaurant committed to the program, removing an average of 20 bags of trash each time from their two-mile section along Honoapiʻilani Highway, and reporting their cleanup data without fail.
ARTICLE CONTINUES BELOW AD
"We appreciate Duke's Beach House and their employees for their diligent commitment to Adopt-A-Highway and Maui's environment," Fukuroku said. "It's organizations and volunteers like them that are the backbone of this anti-pollution program."
Kiek's passion for the ocean is shared by her employer as well. "Duke's Beach House Maui is passionate about being an ocean-friendly restaurant," she said. "We try to utilize local, fresh ingredients as much as possible and stick close to those values. We also want to be involved in the community, and follow Duke's creed, our ambassador of Aloha."
Adopt-A-Highway is a public service program that works with volunteers to remove trash from along Hawaiʻi's state highways and help prevent litter and other pollutants from blowing or flowing into the ocean and other bodies of water. Volunteer groups commit to adopting a two-mile segment of a state highway for a minimum of two years, pick up litter on their section of the highway at least four times per year, and undergo safety training before each cleanup event.
ARTICLE CONTINUES BELOW AD
Organizations in Maui County interested in signing up for Adopt-A-Highway can search for available highway segments at Highways Maui District's stormwater website, www.stormwatermaui.com.
Applications, cleanup forms, a safety training video, and program information are also available on the website. Adopt-A-Highway groups receive support from Highways Maui District in the form of cleanup supplies, safety training and the group's name printed on a highway sign.