Maui News
Maui Behavioral Health Resources welcomes new board, officers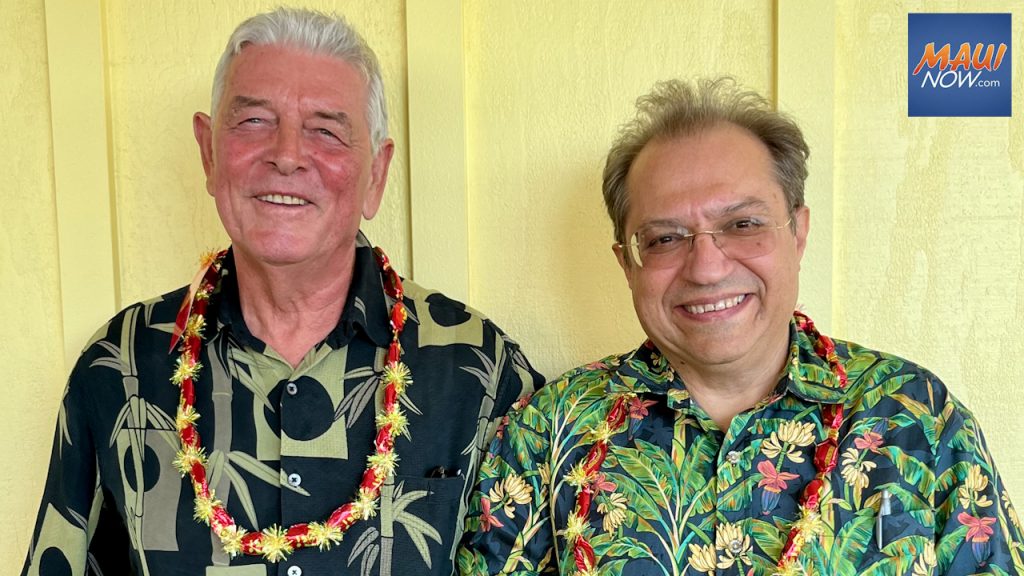 Maui Behavioral Health Resources announced the addition of two new board members following an installation ceremony at their annual meeting on June 23, 2023. David Jenkins and David Abelson, MD, will be joining the board effective July 1, 2023.
David Jenkins, a longtime supporter of the organization, joined the board in hopes of using his business experience. He said, "I hope to find a way that my business management background can help support the dedicated professional staff as they battle to help the thousands of Maui people a year whose lives have been blighted by drug and alcohol use."
Dr. Abelson has been with Maui VA Clinic since 2015. He said, "As a physician and a community member, I have been interested in joining the board for some time, being aware that there is a great need for services to families and individuals who are experiencing a variety of mental health, substance or domestic abuse, as well as lack of easy access to primary care. I look forward to collaborating with the MBHS Board in addressing the community's needs; I feel honored and privileged being able to serve in this manner."
ARTICLE CONTINUES BELOW AD
ARTICLE CONTINUES BELOW AD
Two current board members were also installed as new board officers during the ceremony. Brian Moto, Esq. will serve as Treasurer, and Maren McBarnet will serve as Secretary. Kelli Myers will continue in the role of President and Dr. Lauri Calkins will remain Vice President.
These changes will also go in to effect on July 1, 2023 at the start of the organization's fiscal year.
Leaving the board at this time are Karen Temple, Esq. and Bill Oldham.
ARTICLE CONTINUES BELOW AD
"I thank Karen and Bill for their service; their assistance over the past several years has been invaluable to our organization," said CEO Jud Cunningham. "Karen has helped when questions regarding legal matters arise, and Bill has helped us in forming our vision and direction."