Maui News
No tsunami threat to Hawaiʻi following preliminary 4.6 earthquake NE of Maui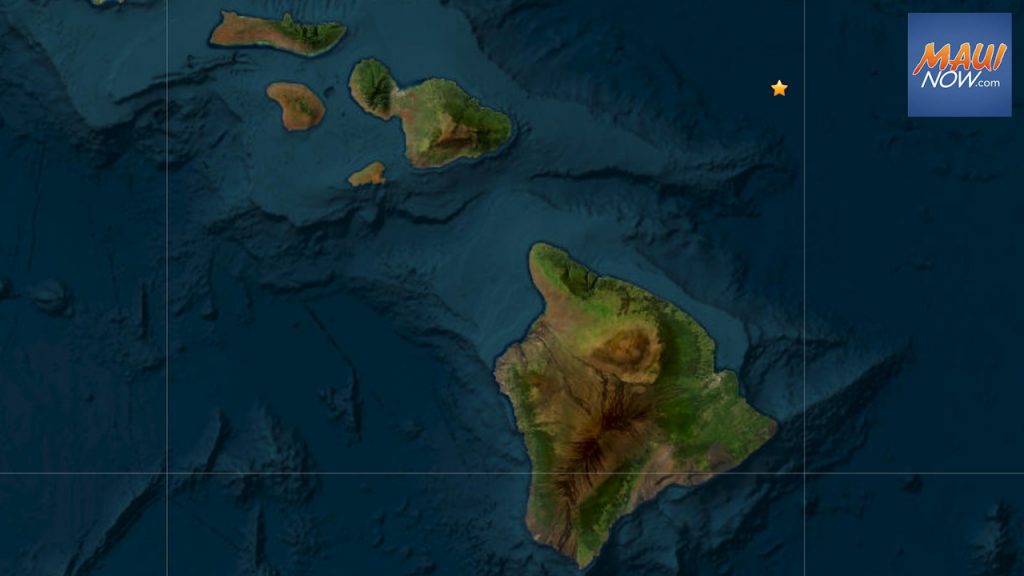 There is no tsunami threat to Maui following a preliminary magnitude 4.6 earthquake, located in the deep ocean northeast of Maui. The quake occurred at 11:29 a.m. on Thursday, July 13, 2023.
The Pacific Tsunami Warning Center reports that no tsunami is expected; however, some areas may have experienced shaking.
The USGS reports the distance and direction from the epicenter to nearby locations was:
Laupāhoehoe, Hawaiʻi, 69.6 miles SSW
Hilo, Hawaiʻi, 83.4 miles SSW
Hawaiian Paradise Park, Hawaiʻi, 91.4 miles S
Kīhei, Hawaiʻi, 106.9 miles W
Honolulu, Hawaiʻi, 199.3 miles W
ARTICLE CONTINUES BELOW AD
ARTICLE CONTINUES BELOW AD
The Hawaiʻi Emergency Management Agency reports that the quake was recorded at a depth of about 16 miles and is not expected to generate tsunami waves.
Scientists with the USGS Hawaiian Volcano Observatory report that the earthquake had no apparent impact on either Mauna Loa or Kīlauea volcanoes. "Deep earthquakes north of the Island of Hawaiʻi are typically the result of bending the oceanic crust and underlying brittle mantle due to the weight of the islands.  This earthquake fits the pattern of past earthquakes related to bending of the oceanic lithosphere," according to the HVO.
*Check back for updates, which will be posted as they become available.