Maui Food and Dining
Teddy's Bigger Burgers Plans Expansion on Maui with New Kahului Location
By Wendy Osher

October 27, 2021, 12:56 PM HST
* Updated
October 28, 5:59 AM
Teddy's Bigger Burgers is expanding on Maui with plans to open a new location at the Puʻunēnē Shopping Center in Kahului.
The restaurant filed a building permit for the new Maui location on Sept. 7, 2021 for a $436,871 project. The restaurant will be located at the north end of the center, which is along Hoʻokele Street and anchored by Target.
Henry and Lisa Telles, owners of the Teddy's Bigger Burgers Maui franchises, say the projected opening date for the Puʻunēnē site is in the late part of the fourth quarter of 2021, or early in the first quarter of 2022.
ARTICLE CONTINUES BELOW AD
ARTICLE CONTINUES BELOW AD
"It is a great chance for growth, although the time line for buildout must be very malleable," said Henry Telles of expansion during the pandemic. Telles said he's very optimistic for the future. "Feels great, we have lots of fans Central, Upcountry and South that are very happy we are building something closer to home for them."
The Kahului site will be the 17th location for the franchise, and the second on Maui. According to the restaurant website, there are 10 locations on Oʻahu; one in Lahaina (335 Keawe St. Unit 221), Maui; one in Iowa; three in Japan; and one in the Philippines.
According to the company website, the first Teddy's Bigger Burgers was opened in 1998 at the foot of Diamond Head.
ARTICLE CONTINUES BELOW AD
Teddy's Bigger Burgers is known for its award winning burgers, fries and shakes. According to Telles, the franchise has won Best Burger in Hawaiʻi in local publications, and "Dwayne 'The Rock' Johnson has been a big fan for years, at times even giving us a shoutout on his social media. His favorite is the Bacado Burger," said Telles.
The restaurant website states: "Our competitive advantage lies in an extreme focus on quality & customer service. Because all of our menu items are prepared to order, we do take a little longer. Our goal is to make it worth the wait."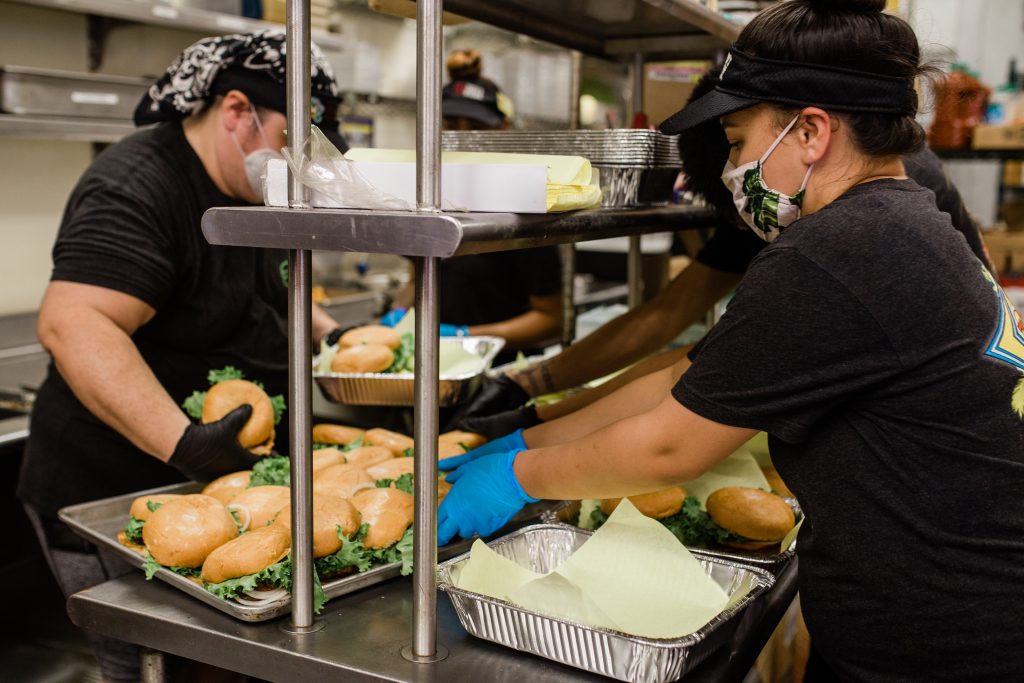 The following graph was prepared by the County Office of Economic Development as part of its Monthly Economic Indicators report. The data shows the Monthly Trend of Private Building Permits for Maui County over the 13 month period through August 2021.