Maui News
'Historic' HUD package will send $3M to Maui and Kauaʻi to help curb homelessness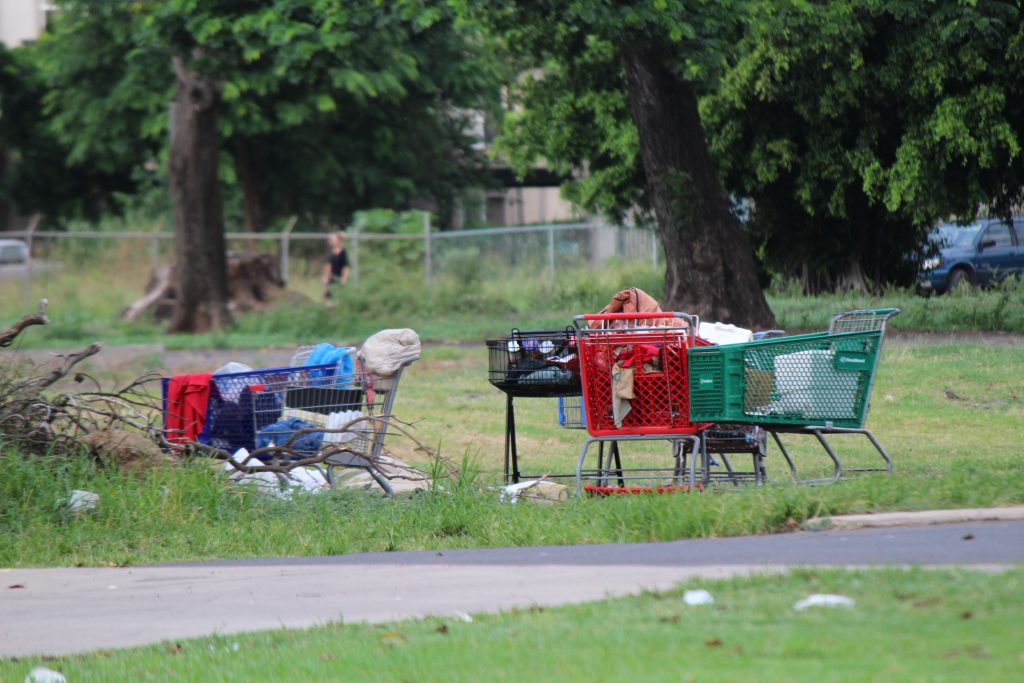 Maui and Kauaʻi are among two areas that will receive millions from the US Department of Housing and Urban Development (HUD) in a new $315-million effort to combat homelessness, according to an announcement today by Marcia L. Fudge, HUD secretary. 
The $315 million funding initiative announced today will support people experiencing homelessness in certain areas.
"For the first time the federal government is deploying targeted resources to meet the needs of people experiencing homelessness in unsheltered settings or in rural areas," Fudge said. "With these grants and vouchers, HUD is filling this gap and giving communities the resources and tools to improve housing and health outcomes for people on the streets, in encampments, under bridges and in rural areas."
ARTICLE CONTINUES BELOW AD
ARTICLE CONTINUES BELOW AD
The 2022 Bridging the Gap Point In Time Count, an annual one-night snapshot of homelessness, showed that unsheltered homelessness in Maui County increased 5% last year compared with previous years.
Maui and Kauaʻi will see $3 million, and money will be split among four projects. Projects will expand healthcare-related stabilization services to unsheltered homeless in the community and increase the supply of permanent supportive housing, a news release said.
The application process for funding starting in June 2022 was "very competitive," HUD officials said Wednesday. More than 200 Continuums of Care — bodies that coordinate the local implementation of the homelessness response system — applied for nearly 1,300 projects.
ARTICLE CONTINUES BELOW AD
"There was an incredible response," Jemine A. Bryon, deputy assistant secretary for the Office of Special Needs, said during the press conference.
Officials said that 46 Continuums of Care covering 173 projects across the country were selected for the recent awards totaling $315 million.
Projects awardees in Maui and in Kauaʻi include the County of Maui, Hope Services Hawaiʻi Inc. and Hawaiʻi Island Home for Recovery. Awardees may have sub-awards or partner with organizations. For example, the County of Maui will partner with federally-qualified health center Mālama I Ke Ola. 
ARTICLE CONTINUES BELOW AD
Dr. Richard Cho, senior advisor to the HUD secretary, said the funding announced today, along with other grants, is historic for HUD.
"I wanted to impress upon you all what a historic and first-ever announcement will be made tomorrow," he said during the press conference Wednesday.
Combating homelessness is a top priority for the Biden-Harris administration – illustrated by the American Rescue Plan (ARP)'s historic funding to address homelessness and the recently adopted Federal Strategic Plan to Prevent and End Homelessness, All In, which sets a national goal to reduce homelessness 25% by 2025, a HUD news release said.
The American Rescue Plan Act delivered one of the largest investments in ending homelessness in US history, it added. The legislation included billions of dollars to house people currently experiencing homelessness and keep those in need housed amid the COVID-19 pandemic. 
As part of that effort, HUD deployed $750 million for assistance for Native Americans and Native Hawaiians, helping reduce housing-related health risks during the pandemic, among other grants.